3 Mistakes to Avoid When Investing in Real Estate
Posted by Cassie Spears on Friday, November 4, 2022 at 4:29:40 PM
By Cassie Spears / November 4, 2022
Comment
3 Mistakes to Avoid When Investing in Real Estate in DFW, TX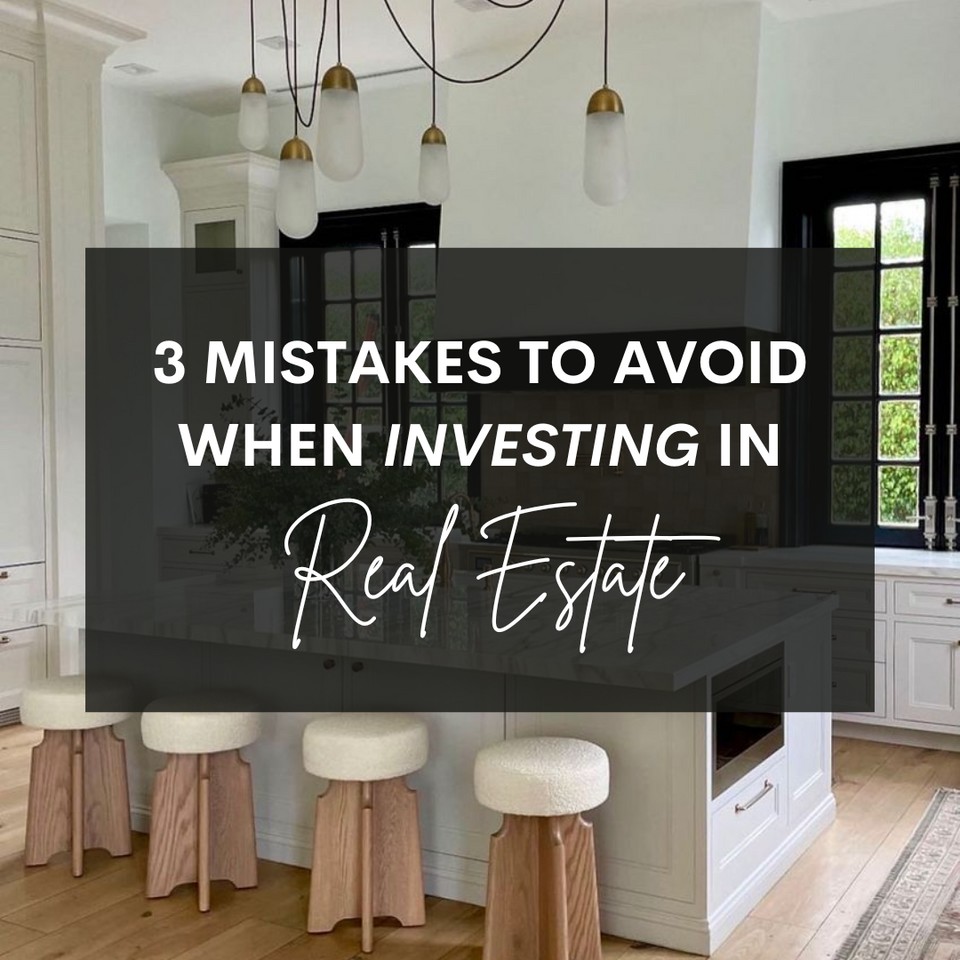 There are many mistakes that one can make when investing in real estate, but here is a list of three you should avoid at all costs.
1) Not running the Numbers First
This might seem like an obvious thing to do before putting down any cash for a property purchase. Always, always do a cash flow calculation first to determine the ROI (return on investment) you can get from the property. You don't want to waste time looking at numerous homes that don't fit your investment goals! ⁠
2) Not Working With An Experienced REALTOR®
The work that goes into a real estate deal is really more involved than you might think! You should try to take advantage of the support and expertise an experienced agent can provide. There are many things that could come up during your transaction, but with our help, it will go much smoother.
3) Glossing Over Maintenance Costs
There are two major categories of repair and maintenance needs: those that require immediate attention, such as electrical or plumbing issues; and others that can wait until they arise (e.g., replacing outdated aesthetics). You'll need to set aside at least 2-3% every year in order for the necessary work to be done on time without disrupting your life too much!
If you're looking to dive into real estate investing in the Dallas-Fort Worth, TX areas, let's chat! The Spears Team at eXp Realty and Spears Team Property Management is highly knowledgeable in all aspects of the current real estate market, and we would love to put our years of experience to work for you!