5 Simple Ways to Spruce Up Your Bathroom Without Remodeling
Posted by Taylor Eberhart on Wednesday, December 28, 2022 at 9:24:10 AM
By Taylor Eberhart / December 28, 2022
Comment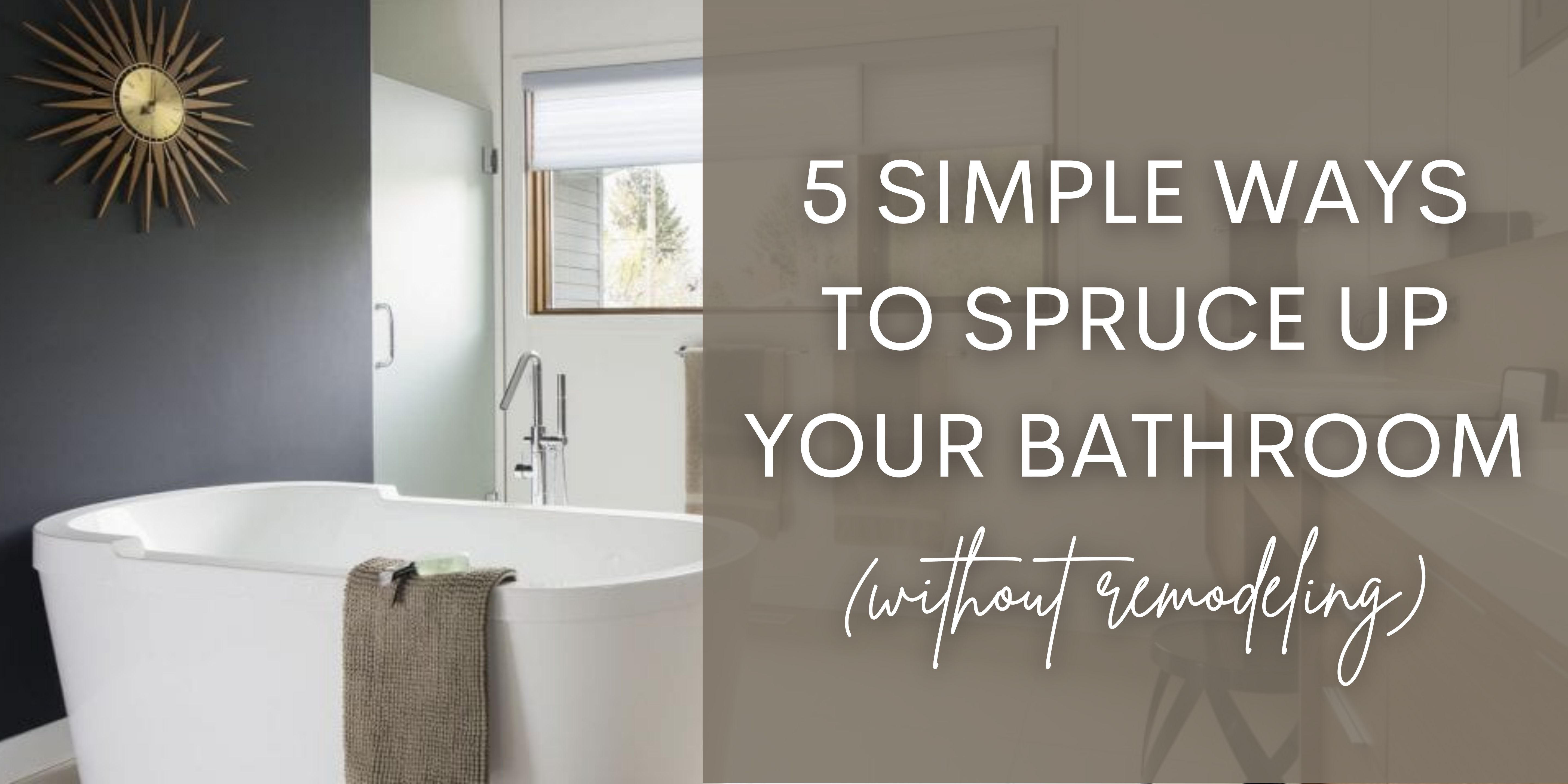 Giving your bathroom a facelift doesn't mean that you necessarily have to spend the big bucks. There are tons of ways to upgrade without breaking the bank! So if you're throwing around the idea of a little transformation, here are a few ideas for a budget-friendly bathroom refresh.
Repaint the vanity, and consider a bold, on-trend color. For example the on trend colors now are shades of green, yellow, and red.
Switch up the textiles. Nothing says, "I feel pretty!" like fresh towels, new hardware, updated window coverings, and a plush new bath mat.
Get a new shower head. Three words: Rain shower head. This will make the world of a difference and make you feel like you're in a spa!
Upgrade light fixtures. A careful swap will make a huge impact.
Add funky artwork — an instant mood-enhancer.
Bottom line, you don't need to spend a lot of money to make a big difference in your bathroom. By following these simple tips, you can easily spruce up your space and even profit off of it. Whether you're looking to update your own bathroom or wanting to add value to your home before selling, these budget-friendly ideas are sure give you the results you desire.