Burleson TX Trash Bash
Posted by Taylor Eberhart on Friday, September 15, 2023 at 11:28 AM
By Taylor Eberhart / September 15, 2023
Comment
Burleson, TX Trash Bash 2023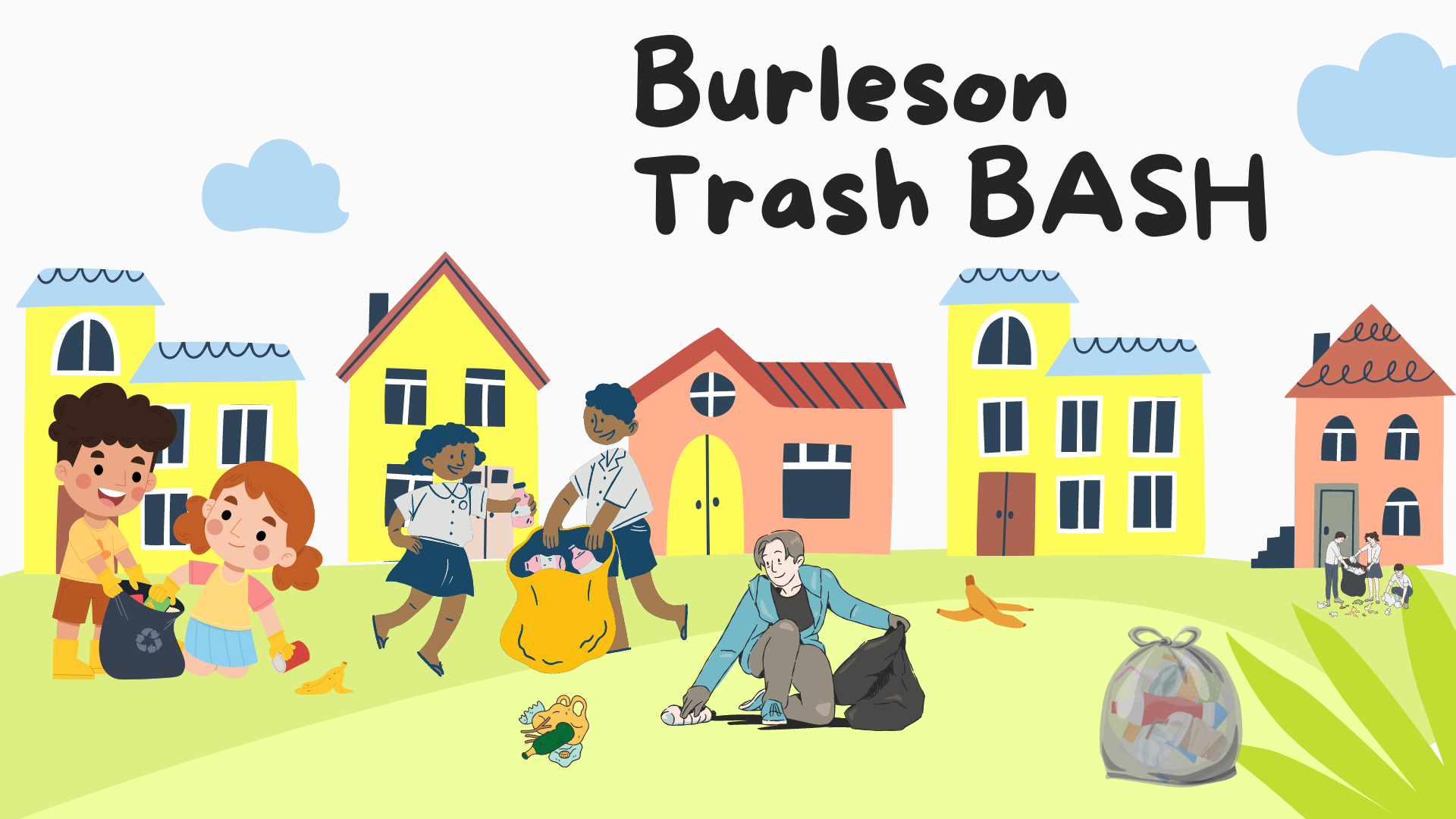 Calling all residents of Burleson, Texas and nearby areas! Are you passionate about keeping your city clean and beautiful? Do you want to make a difference in your community? If the answer is yes, then mark your calendars for September 23, 2023, and join the Burleson, TX Trash Bash at Warren Park!
The Burleson, TX Trash Bash is an annual event that brings together volunteers of all ages to collect litter and debris from public spaces in the city. From retail corridors, waterways, drainage channels, streets, parks, and other areas, there's always something to clean up and improve! This year, the event will take place on September 23, 2023, from 8 a.m. to 12 p.m. at Warren Park, located at 301 SW Johnson Ave.
The event will start with a materials pickup from 8 to 9 a.m. at Warren Park. Volunteers can collect trash pick-up materials before heading out to collect litter and debris in different areas around Burleson. From 9 to 11 a.m., the litter pickup will commence in different parts of the city. Volunteers will get the opportunity to work shoulder-to-shoulder with other residents, share stories, and enjoy the beautiful sights of the city.
After the litter pick-up, volunteers will return to Warren Park, where a delicious free pizza will be waiting for them! Volunteers will also get the chance to win exciting raffle prizes in a drawing on where they can socialize and connect with other volunteers.
The Burleson, TX Trash Bash is a family-friendly event and welcomes volunteers of all ages. However, youth participants must have adult supervision at all times. This is a fantastic opportunity to teach young kids about the importance of environmental activism, personal responsibility, and community participation.
The Burleson, TX Trash Bash has been a resounding success every year, and we hope that this year will be no different. By participating in the event, you are not only doing your part in keeping our community clean and beautiful, but you're also joining a group of like-minded residents who share your passion and commitment to the city.
So what are you waiting for? Mark your calendars, bring your family and friends, and let's make a difference in Burleson! Together, we can contribute to the wellbeing and prosperity of our city, and make sure it remains a place we're proud to call home. See you at Warren Park on September 23, 2023!