Top Outings in Burleson, TX
Posted by Taylor Eberhart on Tuesday, July 20, 2021 at 1:59 PM
By Taylor Eberhart / July 20, 2021
Comment
Top Spots in Burleson Texas for a Great Night Out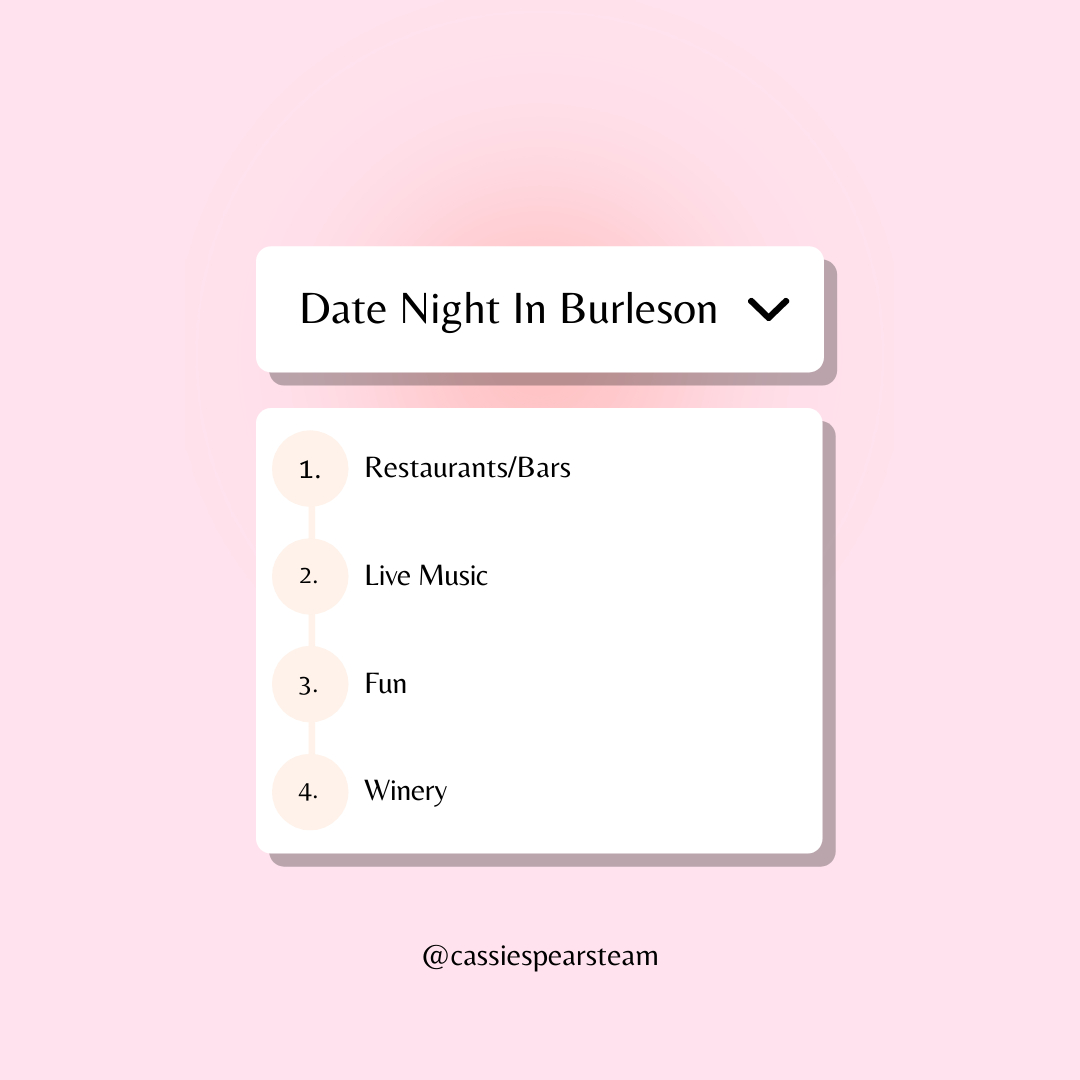 Burleson, Tx is undergoing some of the most growth lately, and with growth comes more amenities and options for getting out of the house to have some fun, enjoy some live music on a patio, try out a new restaurant, and of course to enjoy some refreshing beverages.
We're going to dive into some of the most "happening" spots here in our up-and-coming town of Burleson, Texas. These local recommendations are just a few of the great spots in Burleson Texas!
Let's start with one of our most favorite things to do in the evenings, or for a fun-filled date night.
Live music!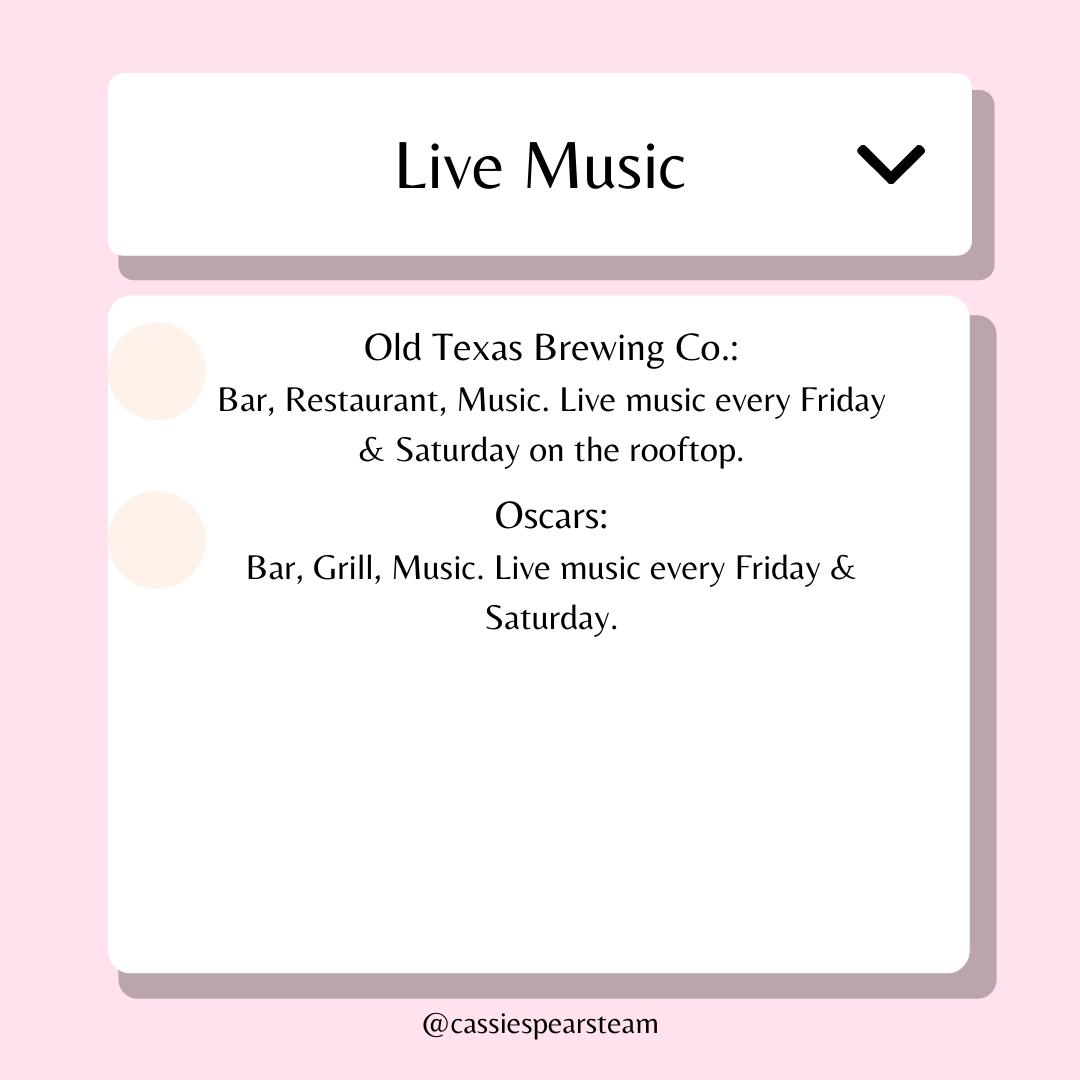 Live music on a patio with your spouse/partner, friends, and/or family is always a good time. I don't care who's playing, how loud it is, what genre of music it is, or even if I don't know the words to the songs, live music is always good music!
The best places that I've found to enjoy a live band would be Old Texas Brewing Co. and Oscars.
Old Town Brewing Co. is located at 112 W. Ellison St Burleson, TX 76028. I've fallen in love with the rooftop bar known as their "skybar" where they have live music every Friday and Saturday evening. The bands have always been exceptional, and my favorite would be the cover bands. You know the kind of bands that play their version of your high school/college years favorite songs. The ones you can sing every word to, and sing at the top of your lungs with your best friends? Yeah, those are the best!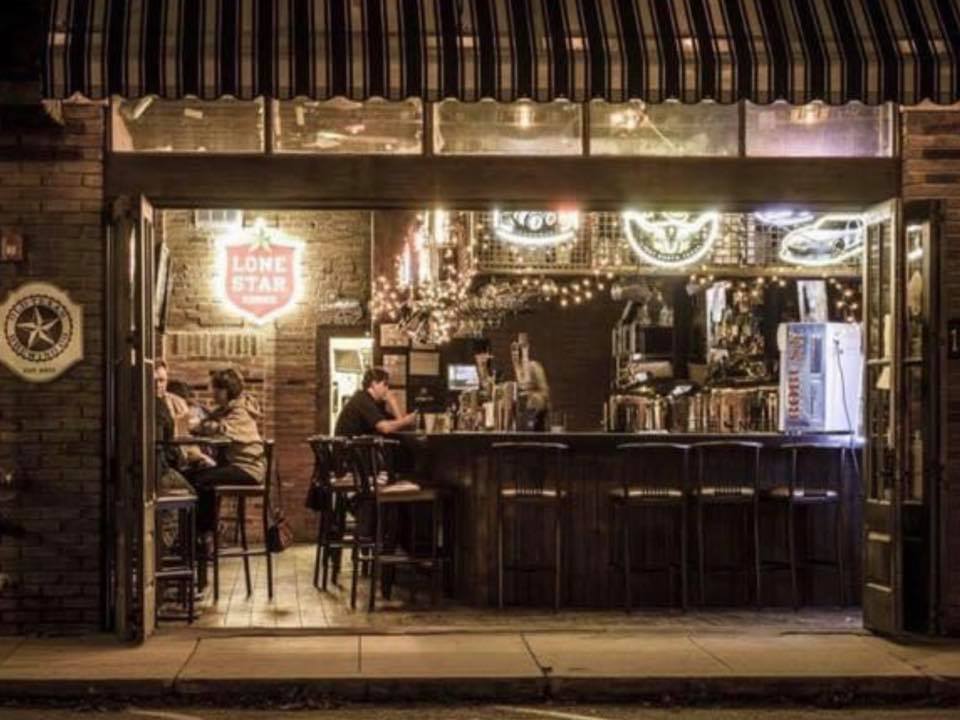 If you're looking for something fun, yet easy-going to do on a Friday night after a week's work, or on a Saturday night out on the town without actually having to leave town, Old TX Brewery is the place to be!
Up next for live music, is Oscars Bar & Grill. Oscars is the most notorious for those amazing cover bands I mentioned. This place brings back old gems that you grow to forget ever existed-- that is until Oscars brings those old memories back to life with the most nostalgic rush of memories! Their covers range from Queen, Van Halen, Fleetwood Mac, Madonna, Motley Crue, and so many more!
Oscars of course has local acoustic music artists that will also blow your mind. Some of the most amazing music can be experienced at this place. Not to mention, their food and beverage selection is unmatched!
Click here or the image below for your tickets to their latest events!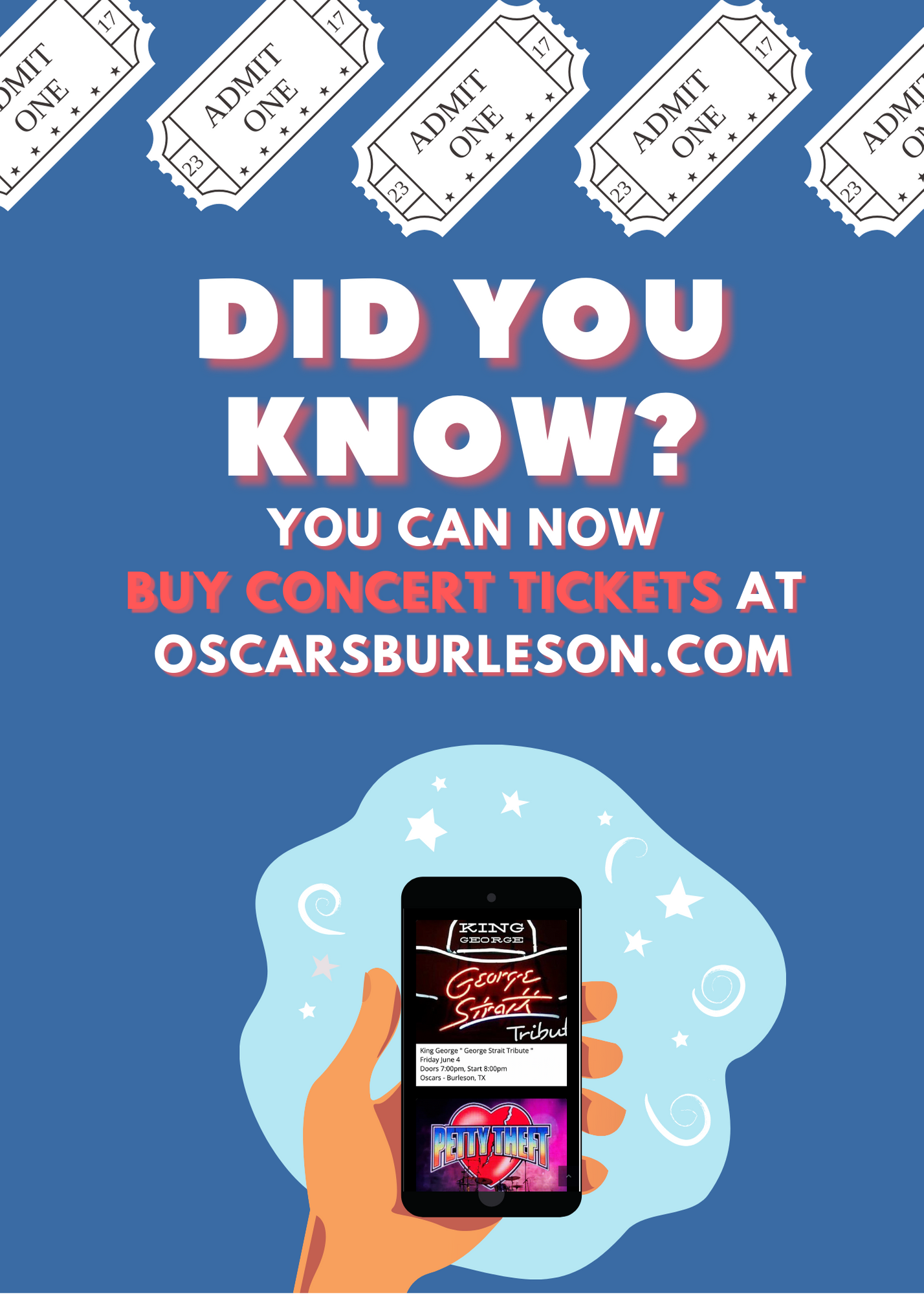 Next up on our list for top spots in Burleson, TX we will be featuring the best Burleson-local places to have some quality family fun!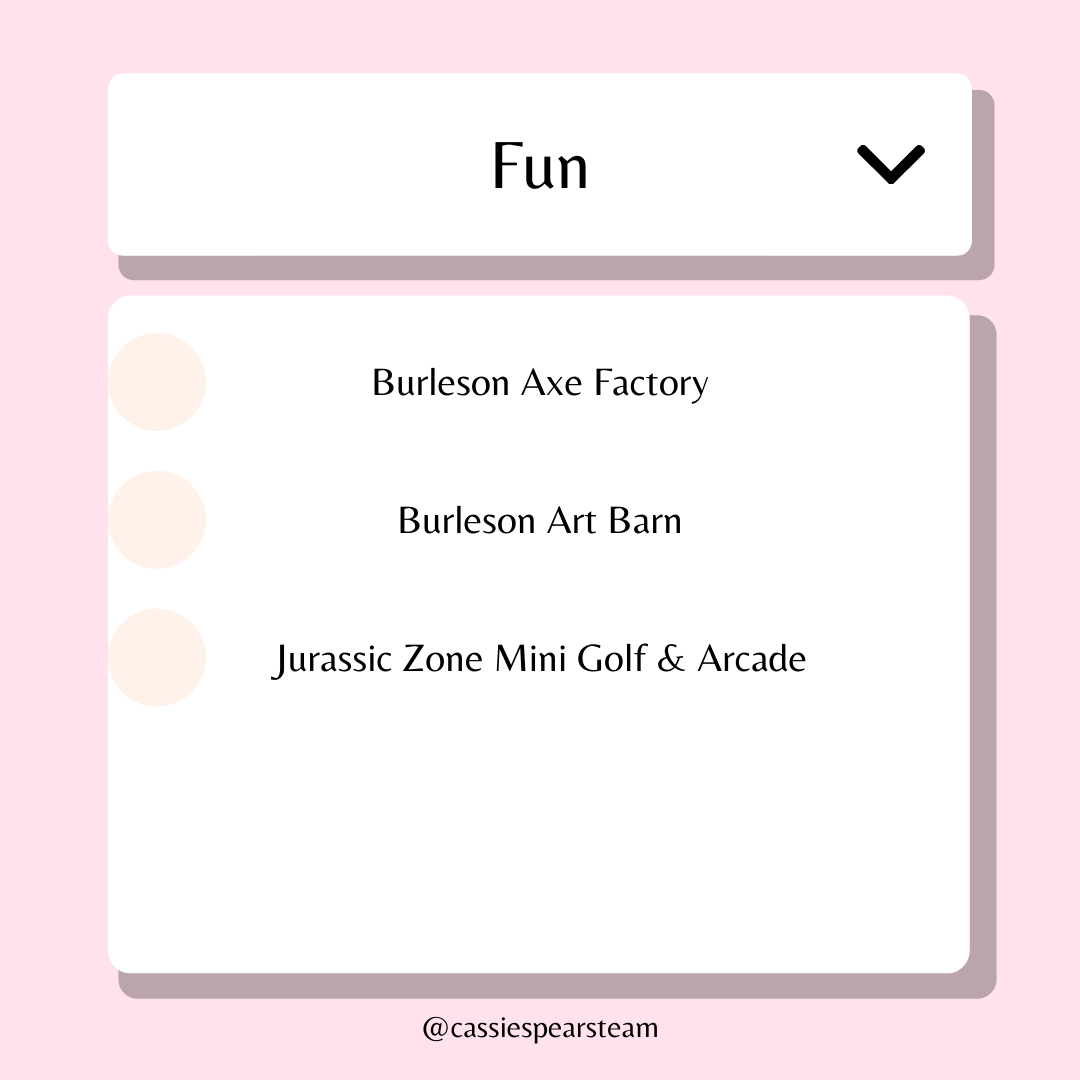 Who here has done the new and interesting activity of axe throwing?? Burleson Axe Factory made its debut in our town not too long ago and is located at 138 N Wilson St. Suite A Burleson, Texas 76028. This place was a trending place here in Burleson, Texas from the get-go, and has only continued to increase in popularity since then.
I remember first seeing the Axe throwing activity at one of Burleson's local events held in Old Town Burleson inside of a mobile axe throwing trailer. It was so amusing to me that there were just total strangers standing next to each other, holding axes, and throwing them at targets. Of course, I was skeptical at first, but also amazed! It looked so fun, so I gave it a go myself and grabbed a spot in line. The next thing I knew, I was one of those courage-filled strangers also standing next to a stranger, throwing an axe at a giant dartboard(for lack of better words). It was surprisingly accelerating, fun, and such an adrenaline rush!
The Burleson Axe Factory has small event packages, individual pricing, full venue pricing, and mobile event pricing as well! We've linked all packages and what they entail for you here.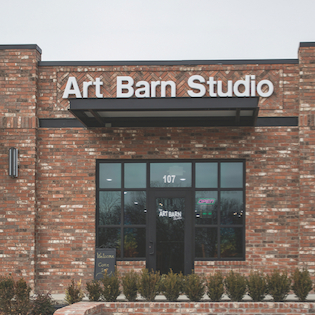 The Burleson Art Barn Studio is located at 201 W. Bufford St. Burleson, TX 76028.
The Art Barn Studio is filled with endless possibilities for having fun. Whether you're looking for some entertainment for the kids, or if you are wanting a unique adult night experience, this is surely the spot for that!
The Art Studio barn of Burleson, Texas offers field trips for schools to either have the Art Barn Studio to come to schools for fun and educational events, or schools are available to reserve the fun old-fashioned field trip of loading students up on a charter bus to attend the locally owned and operated Burleson Art Barn Studio. I think this is one of the coolest options of the Art Barn. I know as a kid, I always looked forward to the days of attending a school day that didn't physically require sitting at a school desk all day.
Kids camps are also an option with the Art Barn studio. For these camps, children must be at least entering into first grade to attend. The camps are held during the summer break period and give children of all ages the opportunity to keep their minds and brains active by creating fun and knowledge-based art. Click here for the Art Barn Studios events calendar to get an idea of what the summer camp is all about.
The Art Barn Studio is available for all of your children's birthday party needs as well! Check out their birthday party packages and details here!
Finally, what we've all been waiting for, the Art Barn Sudio's adult events!
The adult events at the Art Barn Studio are one of the more unique ways to enjoy a night out in Burleson, Texas. There are three different options when it comes to booking your adult event and they're all amazing! For the full "Art barn Effect", I do suggest booking the Guided Private Party for a group of 6 or more adults.
Lastly on our Burleson TX local activity list is Jurassic Zone Mini Golf & Arcade.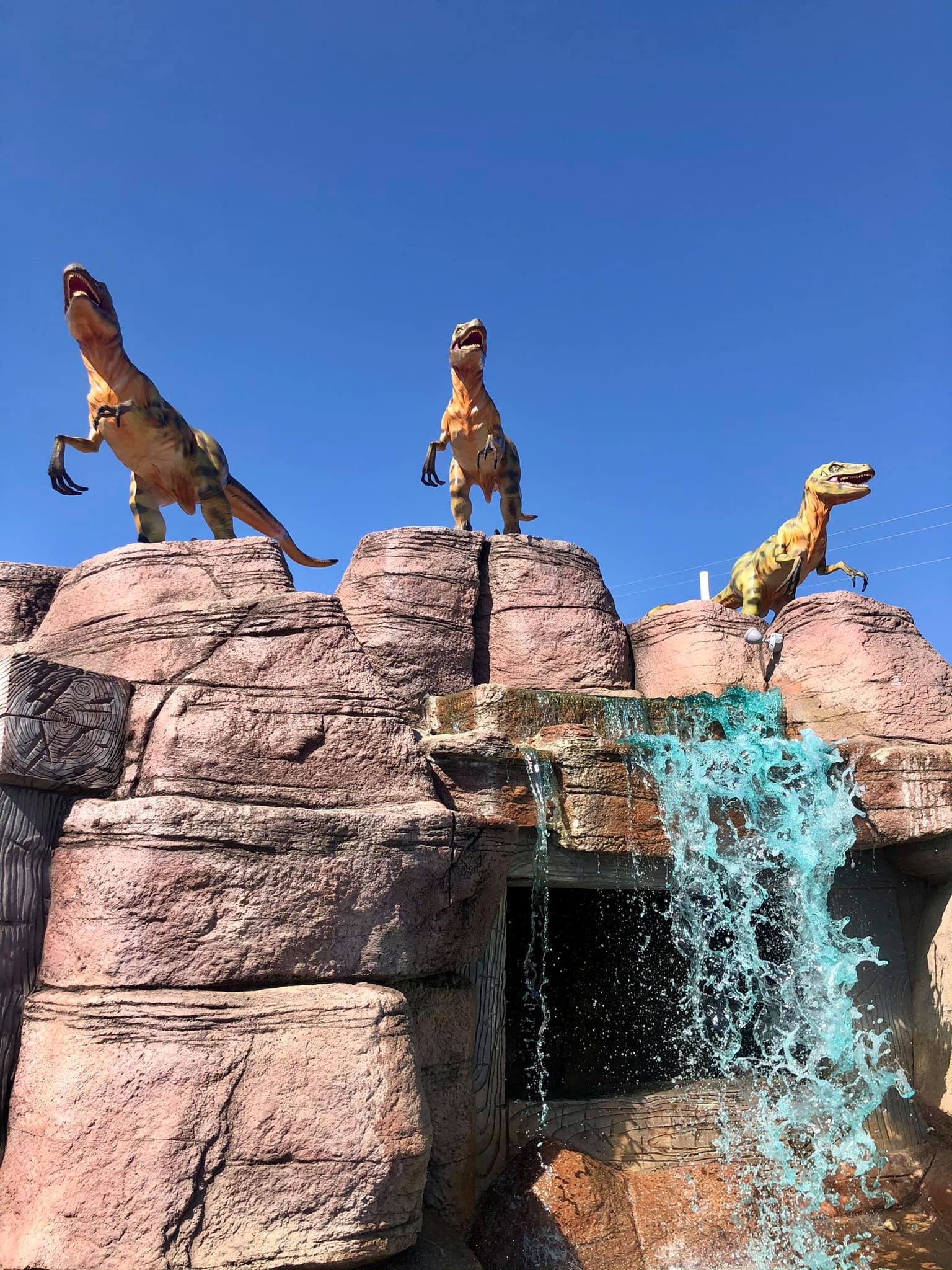 Jurassic Zone Mini Golf and Arcade is located at 341 Elk Dr. Burleson, TX 76028 right across from the Burleson High School and the Burleson Football Stadium.
At Jurassic Zone, you can play on their outdoor 18-hole mini-golf course surrounded by life-size dinosaurs. Mini-golf is conveniently inexpensive fun for the entire family with a $3 admission fee, and a $5 fee per person renting their colorful mini-golf putters and golf balls. This is the perfect spot to keep the kids entertained while getting them outdoors and being active. Although, in this dreaded heat here in Burleson, Texas lately, I recommend waiting until sunset for a less-sweaty experience!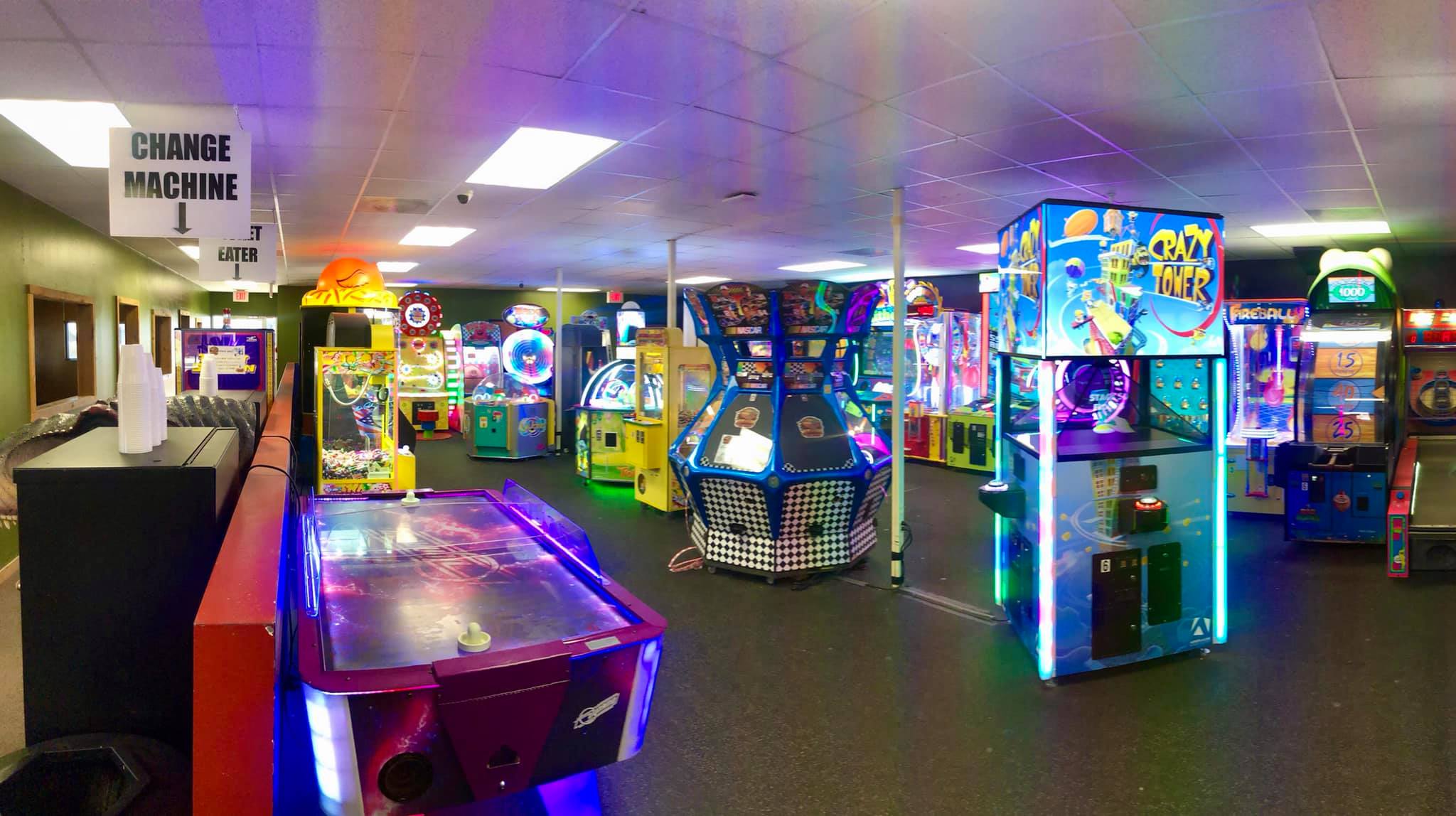 To avoid the Texas heat, Jurassic Zone has an indoor arcade FILLED with every arcade game you could imagine. And the best part? They all run off of actual nickles! If you've been in Burleson for a while, you'd recall that Jurassic Zone was once "Buffalo Nickels", and it's very evident that even with a name change, they kept their low nickel prices!
Check out Jurassic Zone's website for more information on prices, event availability, new things coming to the arcade and mini-golf course, gift cards, specials and so much more!
Now, let's get down to business... er, I mean... Our last Burleson-local business highlight!
Lost Oak Winery is located in Burleson, TX at 8101 County Road 802 Burleson, TX 76028.
This Burleson-local winery is a very popular place centered around friends and family. Lost Oak Winery is 52 acres of pure bliss with so many amazing options like having a family picnic, hiking trails, sharing a bottle of wine, and exploring the vineyard where they raise and farm all their grapes right in their backyard.
The winery holds local events, including live music as well. Check out their events page for all upcoming events in Burleson, TX, and for their famous happy hour schedule.
Have an event coming up that you're hosting? At Lost Oak Winery, you also have the availability to book the venue for conferences, private parties, and weddings. This winery has the most beautiful setting and scenery, making it one of the most desirable wedding venues in the area.
One of my favorite gifts to get from Lost Oak Winery is one of their gift cards. These are pure gold, and are the most perfect thing to get for a friend or family member for any occasion!