Stress Free Property Management
Posted by Cassie Spears on Friday, December 10, 2021 at 12:00 PM
By Cassie Spears / December 10, 2021
Comment
Making Rental Property Management Easy
That's a headline I'm sure you weren't expecting to come across! But, I mean it.. Spears Team Property Management takes the stress out of being a landlord and a real estate investor. I'm Cassie Spears, owner, and broker of Spears Team Property Management in Burleson, Texas. I have worked for over 20 years perfecting my property management business and have created a seamless and fool-proof client relationship when it comes to managing over 340 rental properties. My team and I oversee our clients' investment properties throughout Burleson, Joshua, Crowley, Fort Worth, Alvarado, Keene, Arlington, Mansfield, and all over the Dallas-Fort Worth metroplex.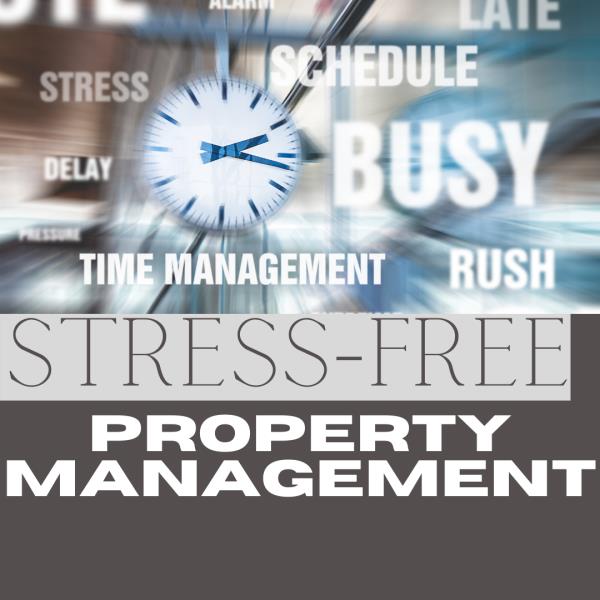 Now that we're all introduced(in short form), let's get back to my headline.
Stress-Free Landlords
While I can't guarantee that you won't stress over driving in traffic, getting your jacket caught on a doorknob, or tripping over your own feet; I can guarantee that my property management service and processes will not cause you stress. Our software and systems at Spears Team Property Management are specifically designed to simplify, automate, and streamline the tasks landlords face each day. The results of our systems are productive landlords, happy tenants, and effective property managers.
Why Turn to Property Management?
This doesn't mean you're waving the white flag and walking away from your investment(S). This means, ultimately, you're taking your time back while we do all of the work for you. This allows you to get back to living your everyday life while we keep your property in its best condition while retaining tenants and reducing vacancies. The ultimate goal of owning rentals as investments is to have passive income while leading a stress-free life, and with the Spears Team that becomes reality!
Taking Stress Out of Distressed Properties
Keeping track of property maintenance, tenants, rent collection, and tax records can become time-consuming whenever your own life is happening at the same time. In a world where there are new, shiny rental homes, some hidden gems are just waiting for the right management team to step in. Distressed homes that need repairs are there for Spears Team Property Management to come in and add a little polish to create a comfortable, inviting, and safe residential experience.
Properties begin to bear the long-term effects of lacking maintenance whenever you are managing your properties on your own. With Spears Team Property Management, we have systems in place for maintenance requests and repairs to ensure that once received, a partnering contractor is notified and an appointment is promptly scheduled to resolve any issues before they worsen.
Find the Right Tenants
Finding the right tenants reduces stress immeasurably. By utilizing our property management software, we have the ability to determine who is the best tenant for your properties while reviewing their reliability and trustworthiness.
Property Owner Record Keeping
Our online document management system helps keep vital information in order and accessible to you at all times, no more keeping up with paper receipts and documents until tax season! From scanned receipts to bills and invoice tracking, our property management software allows you to view all data pertaining to your property from any personal or mobile device.
Effective Rules
As property managers, we are also adapted to the human element of our position: working with you and the tenants. By doing so, we keep clear communication processes with record documentation, articulate all property rules, define deadlines for rent payments, and many other important details. We keep an open line of communication with you (our client) at all times in regards to anything pertaining to your property.
These are just a few of the things we do here at Spears Team Property Management. To learn more about our services, systems, and property management contract details call or text us at (817) 447-RENT (7368). You can also email us at [email protected].
Put Our Experience to Work For You