Earnest vs. Option Money
Posted by Taylor Eberhart on Wednesday, July 13, 2022 at 10:12 AM
By Taylor Eberhart / July 13, 2022
Comment
Earnest vs. Option Money
What is earnest and option money? Why does a Texas homebuyer pay these two fees? How are they beneficial, and how much do you pay for each negotiable term? Let's discuss each realm of these two fees and dissect how they play important roles when submitting an offer to purchase your new home.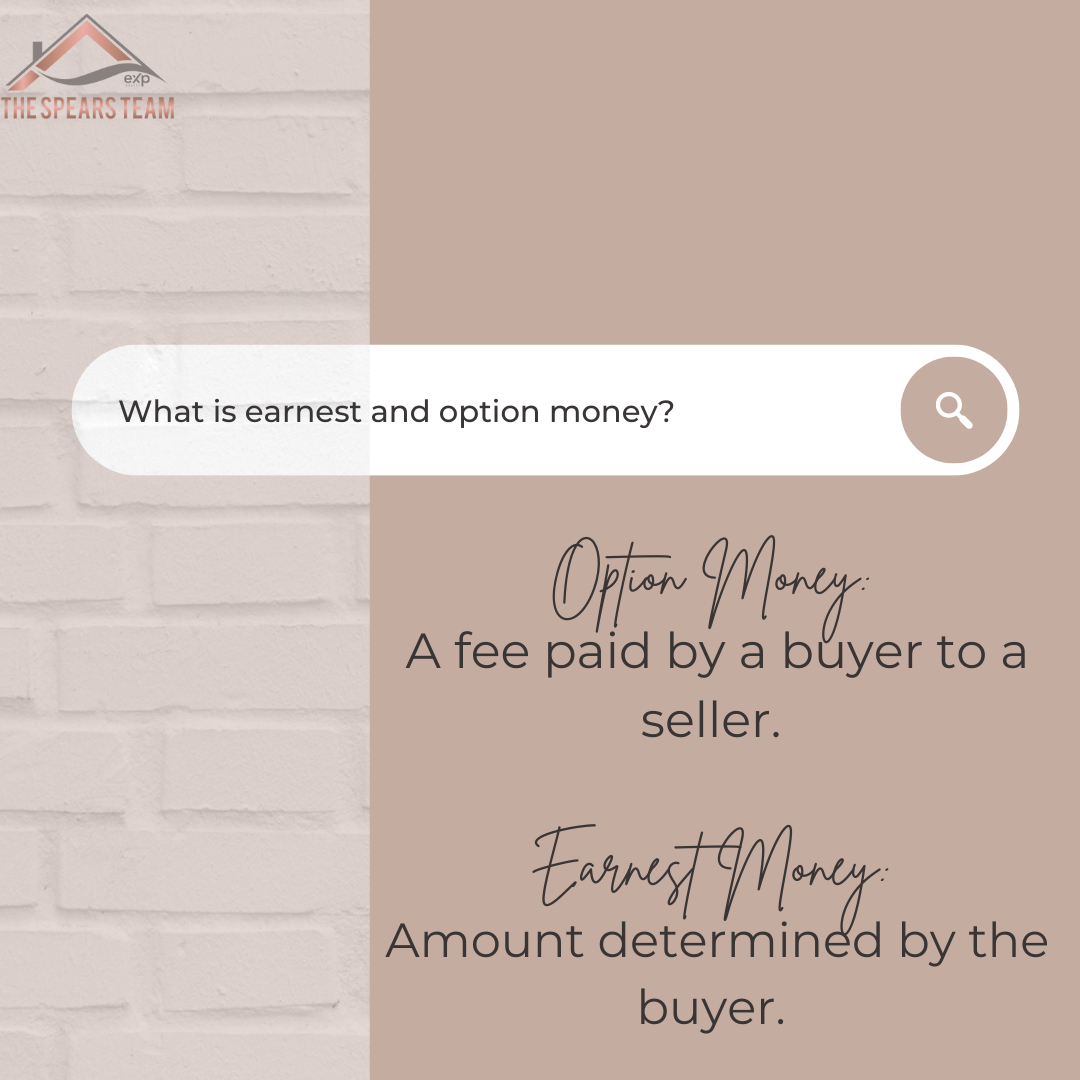 Option Money
Is a fee that a home buyer pays to the seller for the unrestricted right to terminate a contract within a certain timeframe. The option money will pay for, you guessed it.... A home buyers option period. During this negotiated timeframe you are required to pay your option fee within 3 days of contract execution (three days after your contract is dated). This money is also paid to a seller due to the fact that while an option period is a way for a buyer to find peace of mind with their purchase, it does not guarantee to the seller that a home buyer will continue with the contract beyond the option period. Thus, adding time to the number of days a seller's property sits on the market, and potentially causing it to be less desirable to other potential buyers. We'll discuss how the number of days on the market can affect a seller in a later post.
Earnest Money
Earnest money is an amount paid by a buyer after entering into a contract as a show of "good faith" that the buyer fully intends to purchase the property. A buyer will pay their earnest amount to the title company that is listed on their sales contract. Upon closing on the purchase of a new home, a buyer's earnest money is applied to their down payment, closing costs, and any prepaid charges.
In conclusion, earnest and option money are both fees that a buyer pays in order to follow through with their contract terms. As a home buyer, it is not required to have an option period but it is important to know that it is a buyer's right to negotiate these terms if they desire to do so. Both earnest and option dollar amounts are negotiable and are up to the buyer to determine.
If you are a home buyer in the Johnson and Tarrant County areas, or anywhere in the Dallas-Fort Worth metroplex, reach out to our team and we would love to assist you in all of your real estate needs!