Far Out Family Camp Out Burleson TX 2023
Posted by Lex Spears on Friday, November 3, 2023 at 1:30 PM
By Lex Spears / November 3, 2023
Comment
Far Out Family Camp Out at Russel Farm 2023
Are you looking for an exciting outdoor activity that you can enjoy with your family? Would you like to take a break from the hustle and bustle of city life and unwind in a peaceful environment? Look no further! The Far Out Family Camp Out in Burleson TX is just what you need. Hosted at the Russell Farm Art Center on October 11-12, 2023, this event promises a fun-filled weekend of family-friendly activities that you won't want to miss!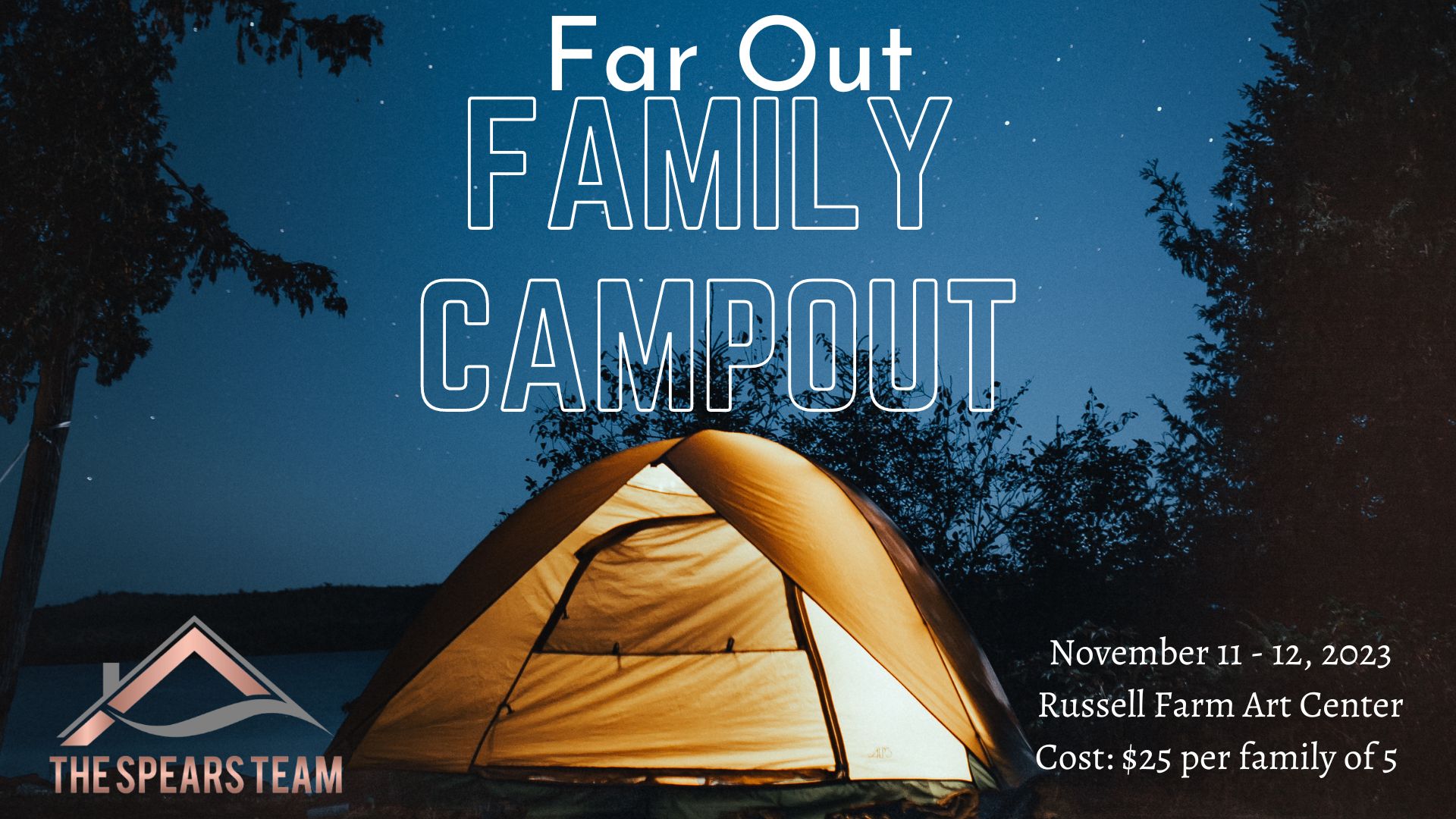 First off, the location of this event is absolutely stunning! The Russell Farm Art Center is located in Burleson - a city in Texas known for its picturesque countryside and natural beauty. During the camp out, you'll have the opportunity to explore the center's scenic meadows, woodlands, and streams, while getting plenty of fresh air and exercise.
One of the main highlights of the camp out is the family bingo event. This is a great way to bond with your loved ones, win exciting prizes, and have a blast! The organizers have lined up some amazing prizes that are sure to thrill both kids and adults. So, come prepared to cheer, laugh, and compete in this friendly game of chance.
Another activity that's bound to be a hit with both kids and adults is the nature hike. This guided walk through the woods is a fantastic opportunity to learn about the local flora and fauna, as well as appreciate the natural beauty of the area. You'll get to see a variety of plants and animals, including wildflowers, butterflies, and birds. Make sure you bring a camera with you as there'll be loads of fantastic photo opportunities.
In the evening, gather around the campfire for some marshmallow roasting fun! This is the perfect chance to unwind and relax with your family after a busy day of activities. You'll be able to swap stories, sing songs, and toast marshmallows to perfection for the ultimate s'mores. Don't forget to bring a warm sweater or jacket as temperatures can dip a little at night.
Finally, let's talk about the accommodation. If you're not keen on camping in a tent, don't worry - there are other options available! You can reserve one of the cabins located on the property. The cabins are cozy, comfortable, and offer all the basic amenities you'll need for a great stay. Alternatively, you can bring your own RV or camper and set up camp in the designated area.
Overall, the Far Out Family Camp Out in Burleson TX promises to be an amazing event that you won't want to miss. From family bingo to nature hikes to marshmallow roasting, there's something to keep everyone entertained and happy. So, mark your calendars, pack your bags, and get ready for an unforgettable weekend of family fun in one of the most beautiful locations in Texas!
Cost
Pre-event: $25 per family of 5
Day of: $30 per family of 5
Tickets
Tickets are available online and can also be purchased at the BRiCk, or on the day of the event.