Getting Ready to Sell Your House
Posted by Tim Spears on Wednesday, October 6, 2021 at 12:00 PM
By Tim Spears / October 6, 2021
Comment
3 D's To Getting Your Home Ready to Sell
If you are considering selling your home, it's important to make sure it is ready for the market. One of the best ways to do this is by implementing The Three Ds: declutter, deep clean, and de-personalize. By doing these three things, you will give potential buyers a better idea of what they can expect if they buy your house. They'll also be able to better imagine themselves living there which could lead them to make an offer on it faster than usual!
We've got some great tips for how you can declutter, deep clean, and de-personalize your home in order to get top dollar when you sell so keep reading!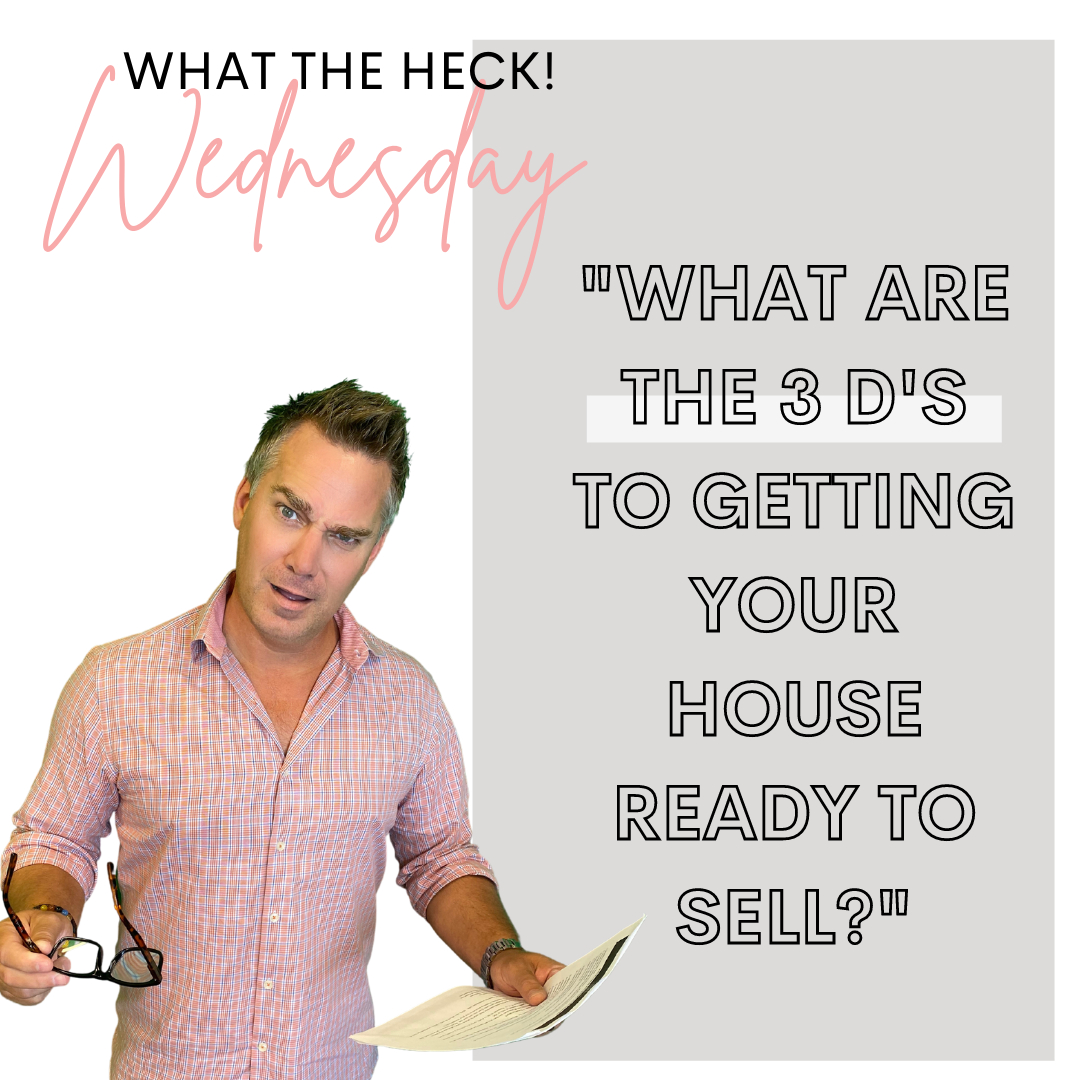 DECLUTTER
Clutter is a bad neighbor - it can't just be ignored. Clutches on your equity, eating away at the value and making life more difficult in general for you! Say goodbye to the things you never use, clean out closets and drawers. If it is too difficult then say hello to storage units! Get rid of all that extra stuff by giving up some things or getting storage space so watch as fewer clutters take over instead.
DEEP CLEAN
One of the last things a buyer wants is an unpleasant stench greeting them. Deep Cleaning VITAL! Freshen up the house by opening windows to allow fresh air to sweep away all that staleness from inside your home; wipe down everything with gentle cleaning solutions or vinegar + water mix, mop floors, and clean surfaces. Vacuum every nook and cranny to eliminate any dirt, dust, and debris from the day-to-day traffic in your home.
DEPERSONALIZE
When packing up everything in your home, think about how buyers will feel walking into the room and seeing a hallway full of pictures. They might not be able to envision their own future at this house because they don't know what type of style it has without already being decorated with another family's personal memories and collectibles. This means, your 20-year collection of cat-shaped salt shakers should already have made its way into storage shelves somewhere nearby for safekeeping until next time (yes I'm talking to you..;))
Let's face it, the thought of clearing out your entire house and packing up every last item can be overwhelming. But if you want to sell your home quickly for a good price, deep cleaning is necessary. Plus, decluttering will allow prospective buyers to envision themselves living in your home before they even get a chance to make an offer on the property. If potential buyers are unable to picture themselves living in the home from viewing pictures online or walking through it, odds are that they won't be making that impressive offer on your property either. Give us a call today so we can help take some of this stress away by taking care of all aspects of deep cleaning and decluttering!