How To Find The Best REALTOR For You
Posted by Cassie Spears on Tuesday, December 27, 2022 at 11:12:18 AM
By Cassie Spears / December 27, 2022
Comment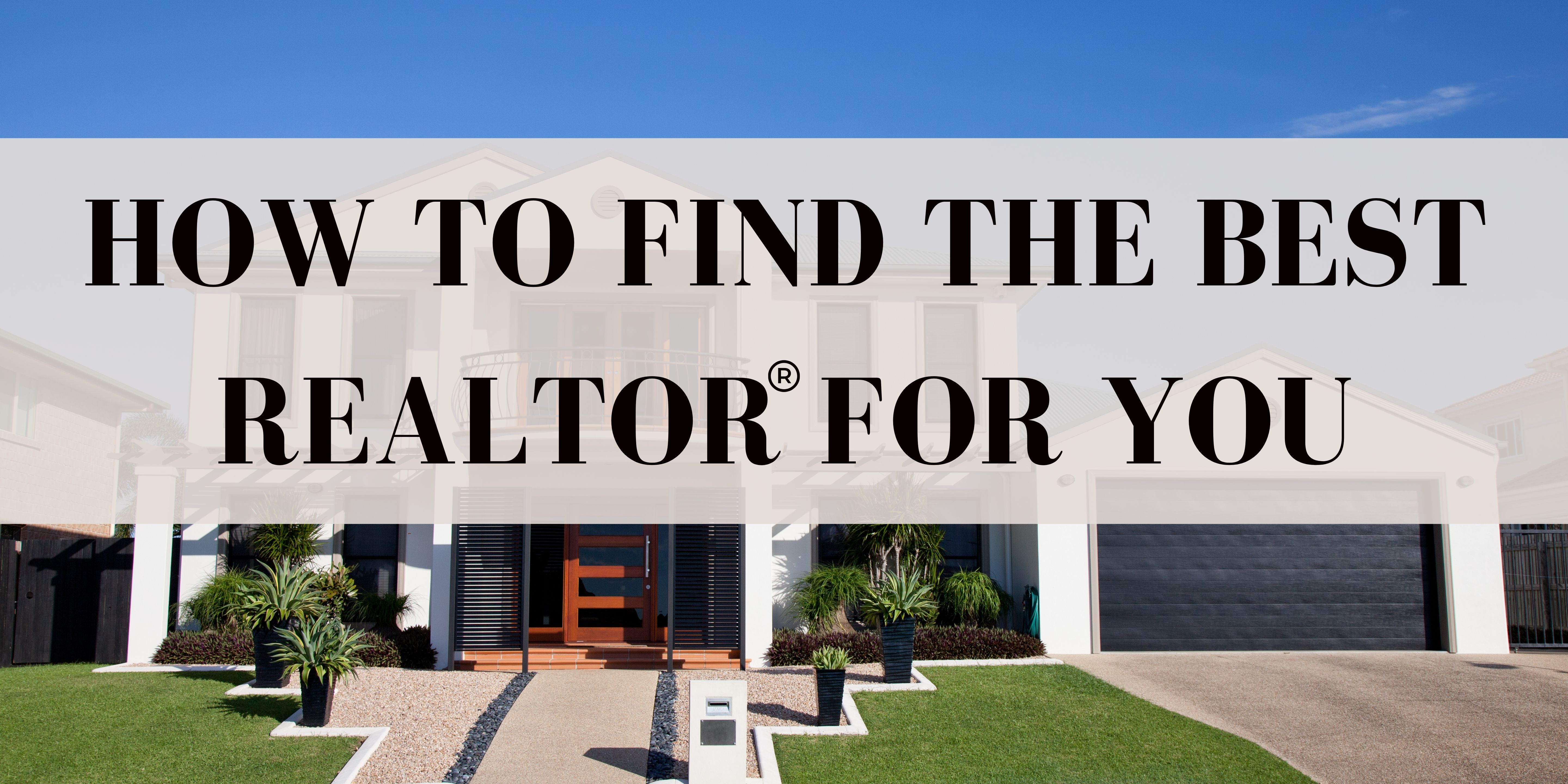 Finding the right REALTOR can be the difference between a successful and rewarding home sale or purchase process, and one that is filled with stress and disappointment. As a buyer or seller, you want to make sure you align yourself with an experienced professional who best understands your needs and can provide helpful guidance – yet how do you go about finding them? To help you navigate through this crucial decision-making process, we're here to offer some tips on how to find the best REALTOR for you.
1. Meets your needs & fits your personality: It is essential for you to find an agent who fits your personality, as well as meets your particular needs. If you and your agent share similar interests and are able to get along, then communication between the two of you will be easier and successful negotiations can follow. Taking the time to do your research, interview agents, and look at their social medias. This will ensure a smooth buying or selling process.
2. Experienced in the area: Finding the best agent for you in your local area will be beneficial for numerous reasons. Not only do they know the area, they know how their local market is, where all of the hot spots are, and how to give you the best experience with the most knowledge. Consider reaching out to other local homeowners, as well as colleagues or acquaintances who have purchased property in the last couple of years, and ask around for any recommendations about finding a local expert. Not only that, but do your own research online. Lastly, contact potential agents directly and speak to them about their experience in the area and how their knowledge will positively impact you.
3. How do they market? Marketing plays a crucial role in the Real Estate industry. Utilizing digital marketing tools such as social media, google ads, SEO, and targeted video ads are great ways to amplify your reach and appeal for those best suited to buy your house. Additionally, listings can be made available quickly across many different platforms giving your property maximum exposure in all markets at once. By recognizing the importance of marketing, prospective homebuyers will get the best results from their search and sellers will maximize their profits in getting the best deal for their home. Make sure when interviewing your agent that you are asking about their marketing and doing your own research to see what their marketing looks like.
4. Ask your family & friends: Asking family and friends for an agent referral is often the best way to connect with an agent that best suits you and your needs. With recommendations from people you know, it can give you peace of mind knowing that you are working with someone trustworthy and knowledgeable about the local area. Not only this, but if your friends and family had a great experience with them then you most likely will too since you share similar traits. Make sure to write down specific details regarding the agents your family or friends refer so that you can best communicate with the and choose the right one for you. This is especially important during such a large investment like real estate!
5. Do you need an agent who specializes? It pays to consider specialists in different areas who can benefit you. If you're relocating, you'll want an agent who specializes in relocation to a new state or country. For divorces, it's important to have someone familiar with all the various nuances of splitting up a household while ensuring that each party gets their fair share. When buying new construction, an agent with intimate knowledge of zoning laws and building codes can be extremely valuable in saving time and money. By choosing a real estate agent who specializes in what's best for your situation, you'll have more assurance that they can provide the best possible service and advice at every step of the process.
Buying or selling a home is one of the most important decisions you'll ever make. That's why it's crucial that you take the time to find the best Real Estate Agent for you. By following the steps we've outlined in this blog post, you can be sure that you're doing your due diligence and making the best decision for yourself and your family. And when you find the right agent, they will make all the difference in helping you through what can be a stressful process.