Best Day to List Your Home
Posted by Cassie Spears on Tuesday, September 14, 2021 at 12:00 PM
By Cassie Spears / September 14, 2021
Comment
Tuesday's Tea
What Day of the Week Should You List Your Home?
It may seem like a silly question, but in all reality, there is a day of the week that we have proven to be the best day to list your home and we're here to tell you all about it.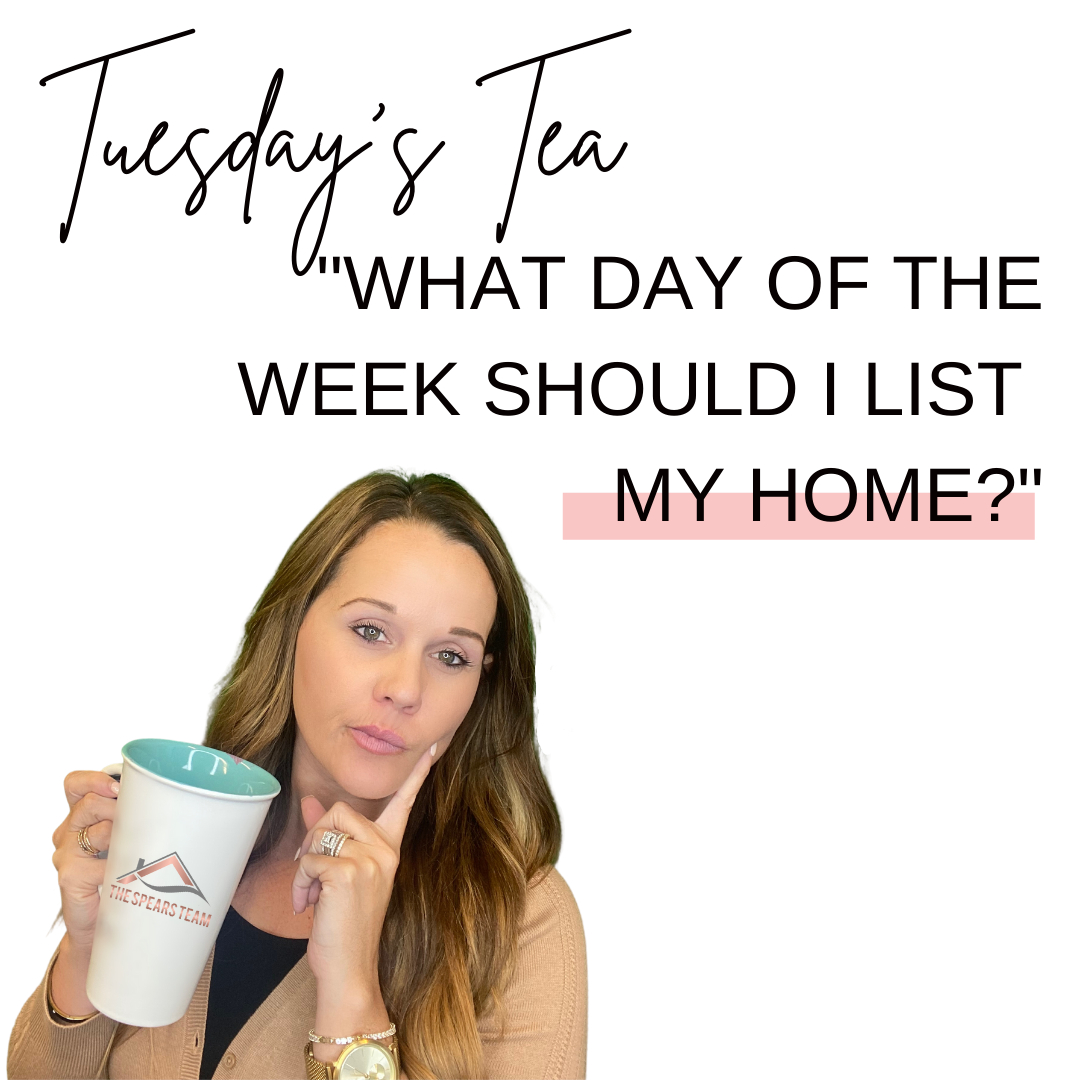 So what is the best day of the week to put your home on the market?
Ask yourself this, on a Monday evening after getting off from your first workday of the week, do you intend to run around for a few more hours looking at homes that you may/may not buy, or do you have a much-needed relaxing evening already mapped out from the time you woke up that Monday morning?
If you answered with "I'd love to prolong my time away from home on a Monday evening", quit reading now..... Kidding! ;)
All jokes aside, we have a 100% proven system that begins with an initial home consultation. This is where we will determine a personalized solution for your home, set the expectations for the sale, and layout the listing process foundation.
After that, we go to our staging process and begin accentuating your home's best features by incorporating our designer and seasonally relevant touches to your house.
Professional photography follows immediately after your home staging appointment(sometimes quite literally, immediately following). We walk out from staging, and our team of photographers walks in and gets straight to work. This process only takes about 30 to 45 minutes and results in some jaw-dropping images!
Then, once the photos of your home are ready, we list your home in the MLS as "coming soon" and let the excitement of prospective buyers build up for about a day or two. Your home will typically go into "coming soon" status on a Wednesday, and on Thursday or Friday (whichever you prefer), the listing of your home goes LIVE! Once the listing is live, this is when showings are allowed to be scheduled according to your requested schedule(s) within our advanced online systems.
We recommend always making the listing of your home active on a Thursday morning. This way, agents and buyers will have all day Thursday to schedule their showings for Friday, Saturday, and Sunday. This strategic plan has proven to turn a great profit for our clients and always results in multiple offers.
That's all for this Tuesday!
As always, leave your comments and questions for us to chat with you at any time.
See you guys next week with another tasteful cup of Tuesday's Tea!