Painting Our New Office - Before & After
Posted by Hannah Morgan on Tuesday, February 22, 2022 at 10:11 AM
By Hannah Morgan / February 22, 2022
Comment
Surprise, surpise! We bought a building in Old Town Burleson that The Spears Team can now call home! We are so excited to be able to share our journey transforming this building into our own. So with that being said, let's get right into it!
We had a team meeting about choosing paint colors and we all had one thing in common.. who would we be if we didn't paint the exterior PINK! I mean afterall, it is extremely on brand. So our team began researching what shade of pink would look best and what colors would go with it. We settled on the basics - pink, black, and white!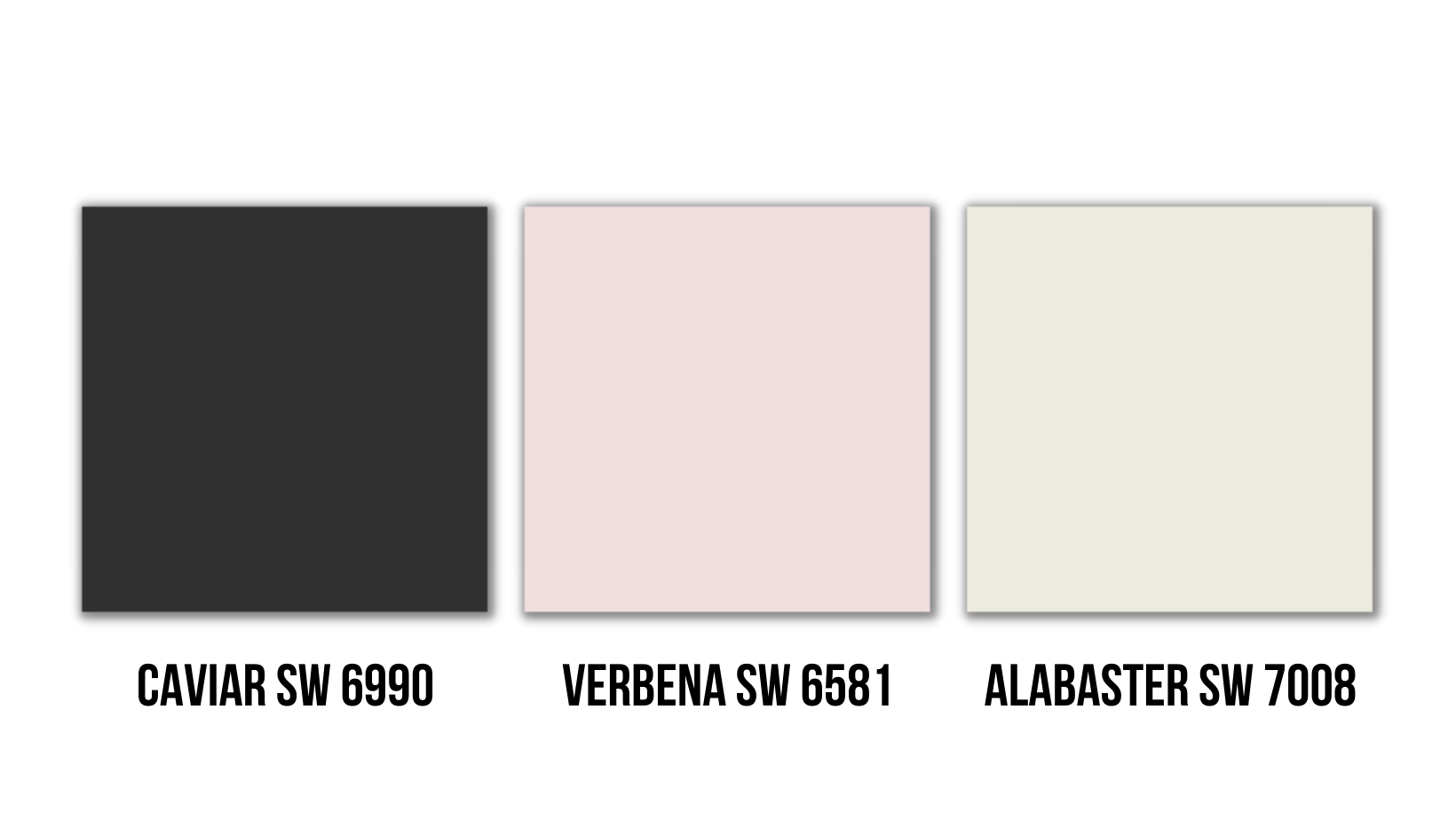 These 3 colors are from Sherwin Williams and when we saw the Verbena we FELL. IN. LOVE. We tested 3 different shades of pink and landed on this one!
---
Now let's get to the good stuff.. The before and after pictures! This home was built between 1903 & 1910 and we wanted to keep the character of the home while also giving it a modern spin!
This was the home before... the main reason we fell in love was because of the historical design and location. We loved the porch and the columns, we just mainly wanted to customize it and update it to fit our brand.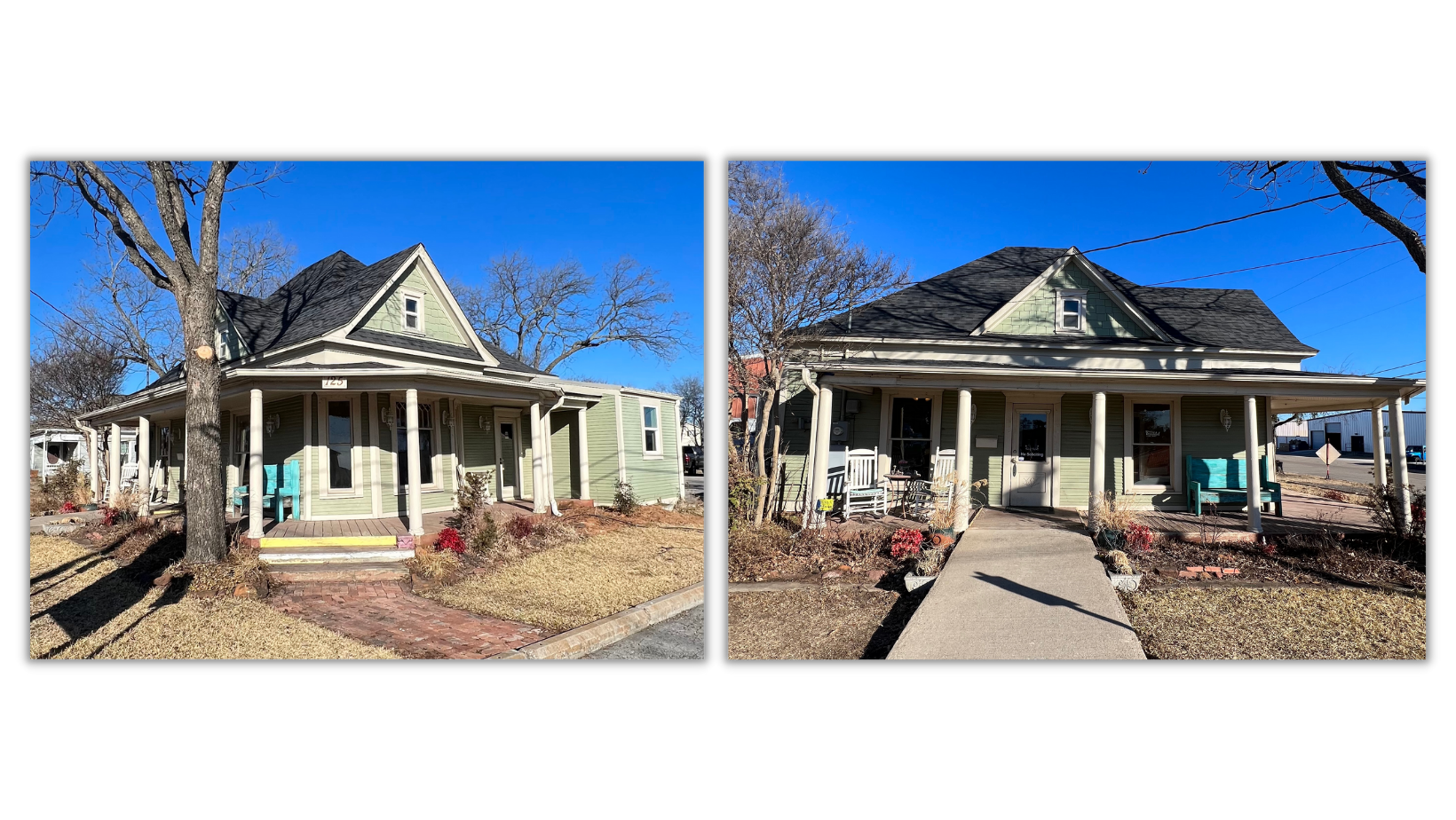 Painting time! It is crazy what a little paint can do to completely transform the look of a home. We went with verbena pink for the whole building, alabaster white on the trim and columns, and the caviar black for the porch ceiling, floor, door, and gutters.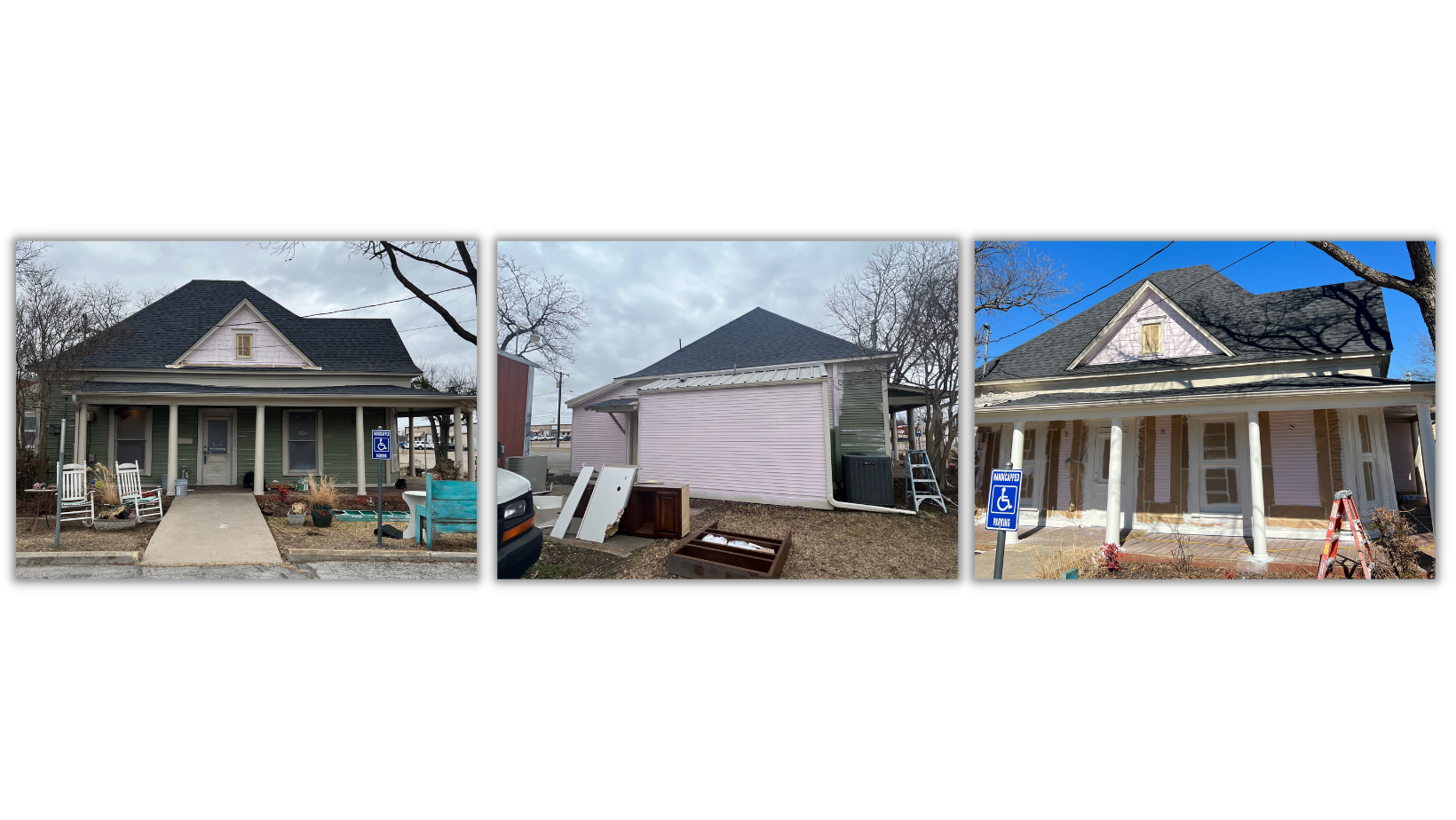 And here we have it... our STUNNING pink gem right in the middle of Old Town Burleson! It still doesn't feel real. Look at that paint job! We also painted the two rocking chairs black and added black cushions (so cute). We still have to paint the porch lights black but look at this beauty!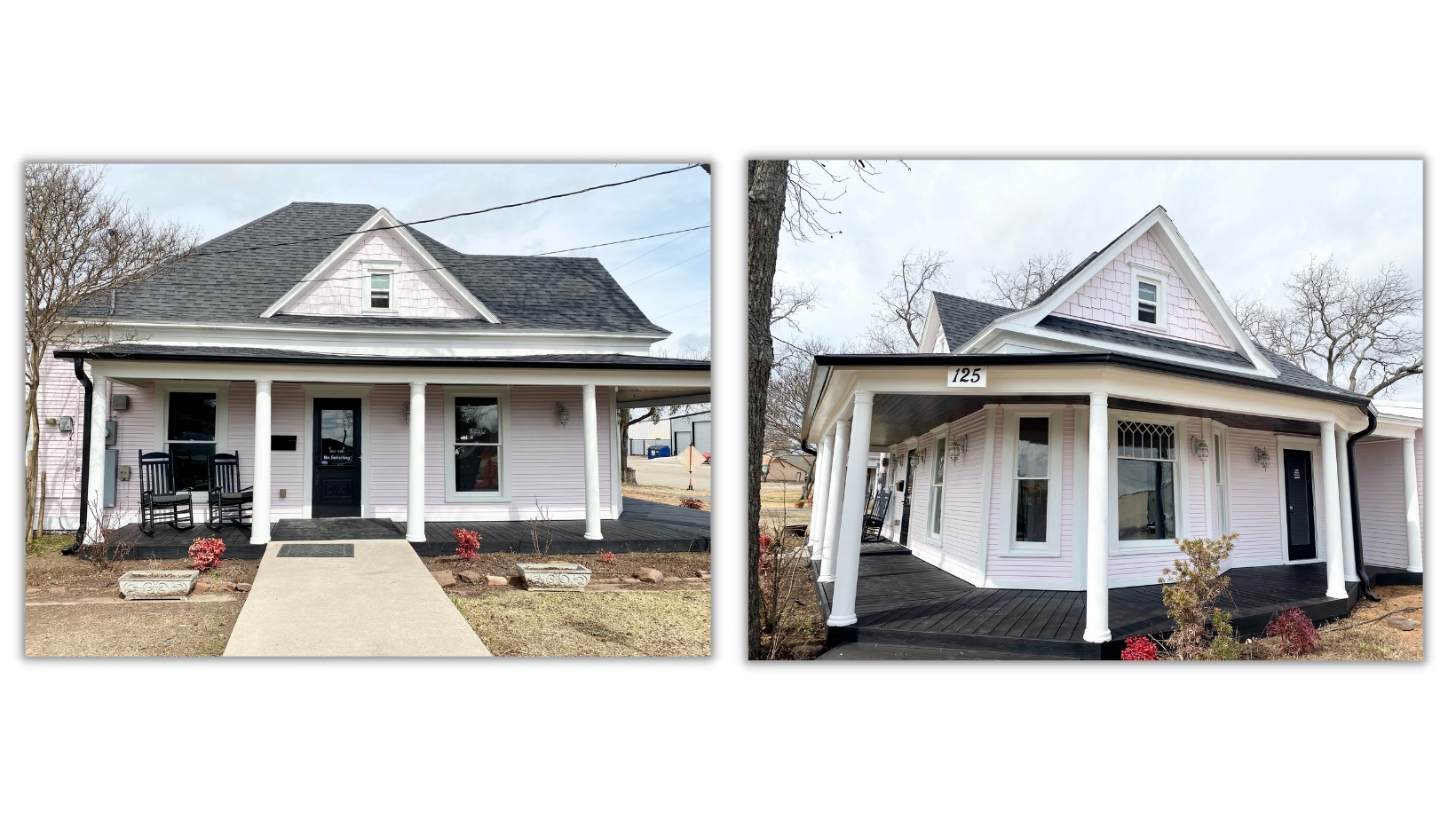 ---
So what's next, you ask? We are currently repainting the inside of the home, changing out light fixtures, and stripping and resurfacing the floors. After that we are going to relandscape the outside, update the kitchen, and MOVE IN! I am so excited to continue to share the transformation of our new office with you guys! Stay tuned for my next blog post of renovating the interior, you won't want to miss it.