Investment Properties & Property Management | Burleson, TX
Posted by Cassie Spears on Thursday, December 9, 2021 at 1:45 PM
By Cassie Spears / December 9, 2021
Comment
A Property Manager's Roles & Responsibilities
Are you a landlord/real estate investor whose currently managing your own properties? Or are you looking into becoming a real estate investor and building a portfolio of your own rent homes one day? If either of those questions relates to you, or if you want to know exactly what we do here at Spears Team Property Management, then you'll want to keep reading!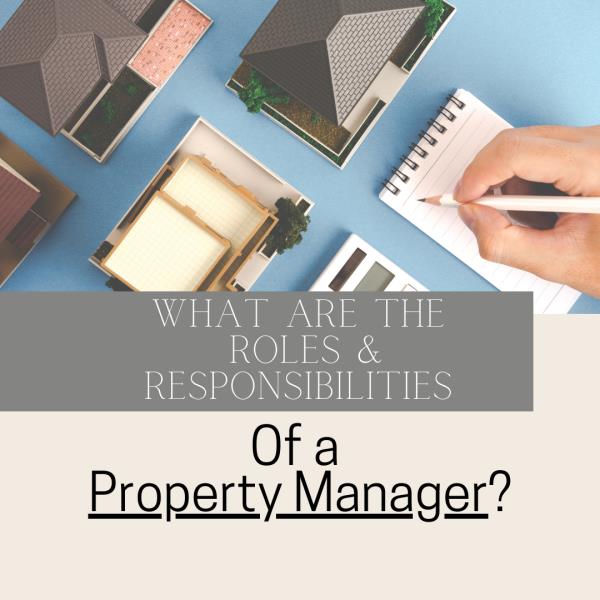 As a residential real estate property management company, we perform duties on your behalf while also providing service to the tenants and your property. Sure, this means signing leases and collecting rent, but what do we really do?
Is a Landlord a Property Manager?
The biggest difference between a property manager and a landlord is that as property managers, we do not own the property. Instead, we maintain the integrity of our investor clients' properties for them and ensure the tenants occupying the properties are not neglecting any needed repairs by not disclosing them to our team. We do so by performing quarterly walk-throughs to confirm everything is well-maintained and to also look for any necessary repairs a tenant may not notice on their own. A landlord is a property owner who also manages their property themselves. Essentially, as Spears Team Property Management we act as the middle man between the property owner and the renter(s) of the properties.
As property managers, we perform all the duties of a landlord while also managing money and property records for all of our investors' properties (around 340 properties each month). We also follow and keep up-to-date with state and local landlord-tenant laws to ensure we provide the highest quality and most accurate management services to our investor clients.
To sum it all up, at Spears Team Property Management in Burleson, TX, we take full responsibility for rent management, rent collection, tenant screening, background checks, property maintenance and repairs, landlord-tenant laws, business records, property records, accounting, and receipt retention for taxes.
Rent Rates
As a Real Estate Broker with over 20 years of experience, we assist our property owners with setting the most accurate rent amount to ensure our clients' properties are continuously occupied by quality and reliable tenants. This allows our investor clients to collect appropriate and beneficial rental income. We also communicate any rent increases to tenants within Texas' lawfully required timeframe.
Setting Rent: As your property managers, we are familiar with current market trends and constantly study the market rent prices within the Johnson & Tarrant County areas. This helps us understand how to evaluate a property's features in order to find the best rental prices that will benefit our real estate investors by capitalizing on their investment and ensuring it's always occupied.
Collecting Monthly Rent: Spears Team Property Management creates a policy for collecting monthly rent from tenants that include online payments through a tenant-specific web portal. We also allow cashier's checks, money orders, and occasionally cash payments whenever it is agreed upon by the property owner. We will also handle communications about any late payments, unpaid rent, and the eviction process due to non-payment of rent.
Raising Rent: We facilitate legal and appropriate communication with tenants regarding rent increases when the time arises. First, we will communicate and advise you on the pros and cons of increasing rental rates in order to meet/match market rates. This will assist in paying for property maintenance, improvements, accommodate tax increases, and increase your overall profit.
A property management agreement with the Spears Team will outline in detail the procedures we have in place for rent collection, late fees, how non-payments are handled, outstanding tenant debts are handled, and how your earned funds are paid to you each month.
Owner Communication
Spears Team Property Management works with property owners from Johnson & Tarrant County, out of state, and even internationally. We work directly with our investor clients and communicate all relevant information in regards to property performance, owner funds, and everything in between.
Owners are constantly kept informed in relation to their investment properties by actively communicating with our team regarding vacancy rates, income, property-related expenses, maintenance requirements, business policies, and if applicable, legal issues related to all properties. When it comes to communicating with our clients, we always try to make contact via phone calls, but when working with our amazing clients in different time zones/countries, we also use an open line of communication through texting, emails, and online video calls.
Landlord-Tenant Laws
One of the many benefits of working with Spears Team Property Management is our experience and knowledge of landlord-tenant laws in Texas. In Texas, we are required to acquire the proper and valid licenses in order to legally manage rental properties which include extensive education on landlord-tenant laws. We assume responsibility for ensuring compliance with the legal terms of a landlord-tenant relationship. By working with Spears Team Property Management, you allow yourself to step away from the "landlord" role and trust our team in following the strict rules, regulations, and restrictions of the landlord-tenant laws.
The Spears Team's Business
When we became Spears Team Property Management, we began working with real estate investors and landlords throughout Burleson, Joshua, Crowley, Alvarado, and the greater Fort Worth regions with the understanding and standards of following federal and state requirements for managing residential real estate. By doing so, we continue to grow and manage properties each day knowing we provide the highest quality of service to our investor clients and are confident in our continued growth and highly reputable name.