Pre-Qualified Vs. Pre-Approved
Posted by Tim Spears on Wednesday, September 1, 2021 at 12:00 PM
By Tim Spears / September 1, 2021
Comment
WHAT THE HECK WEDNESDAY
Welcome to our site's inaugural
What the Heck Wednesday

with Tim Spears Himself!

Get fired up(as Tim would say)!!

This segment covers all things real estate that makes you think "What the heck is that??", "where the heck do I begin?", "How the heck do I buy a house?", and so many more topics that a lot of future homeowners just don't quite understand. You need to understand these tips before diving into the process that is home buying, so let's dive right in!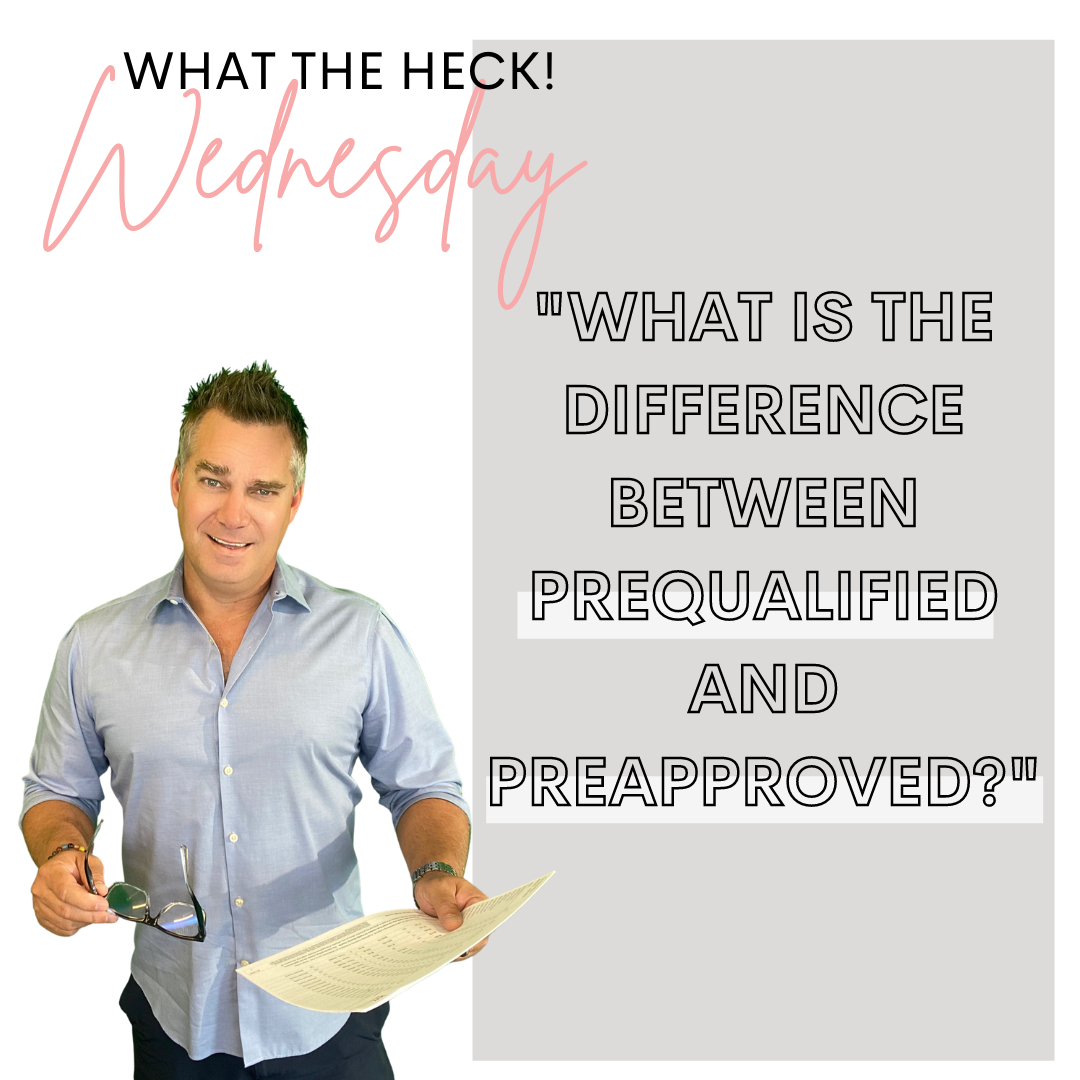 What the Heck is pre-qualification and how is it any different from pre-approval?? The difference between the two is CRUCIAL for new home buyers to understand, to let's break them down together!
Prequalification
Prequalification is the earliest and most important step in your home buying journey. When you prequalify for a mortgage loan, you are getting an estimate of how much home you can afford. This is based on the information you provide about your finances, as well as a credit check. This is also an opportunity to learn about different mortgage options (which we will cover at a later date) and work with your lender to identify the right fit for your home buying needs and goals. Getting prequalified is helpful, especially when you are establishing your home buying budget and want an idea of how much you might be able to borrow.
Pre-Approval
Pre-Approval is as close as you will get to confirm your creditworthiness without having a contract to purchase your home in place. You will complete a mortgage application and the lender will verify the information you have provided them with. They will also perform a credit check at this time as well. Once you're pre-approved, you will receive a written pre-approval letter which is an offer (NOT a commitment) to lend you a specific amount of money to purchase your home. Pre-approval is extremely valuable when it comes time to make an offer on a house, especially in a competitive market where you might want to stand out among other potential buyers! Sellers are more likely to consider you a serious buyer because you have had your finances and creditworthiness verified by a highly credible and reputable resource.
---
All in all, prequalification and pre-approval are both essential steps to buying your home, and finding a lender you trust working with is also a valuable resource to have.
Our team is available for recommending highly reputable lenders all over the Dallas-Fort Worth metroplex. So, if you're unsure as to where to start when working with a lender, we've got your back!
Leave comments on this blog post if you found this information helpful, or if you still have questions about either of the covered topics!
See you guys next Wednesday for more "What the Heck" topics!
Tim Spears, over and out!