Questions To Ask Before Buying New Construction
Posted by Hannah Morgan on Tuesday, October 25, 2022 at 1:17:40 PM
By Hannah Morgan / October 25, 2022
Comment
Questions To Ask Before Buying New Construction
So you want a new home & you've got your eye on a location and neighborhood that is PERFECT for your family? Here are a few questions to ask before buying new construction.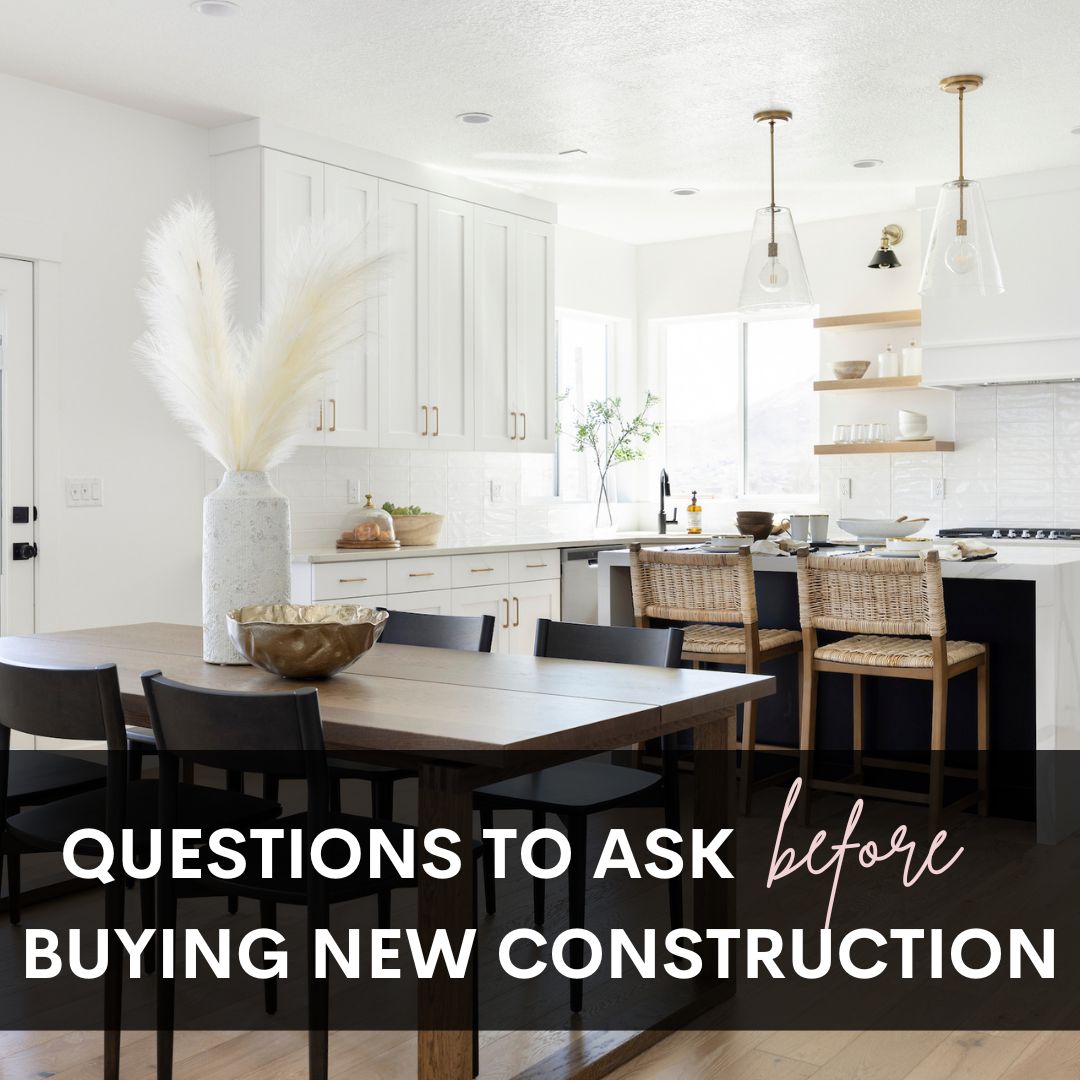 ---
Is the price of the lot included?
If it is, chances are the lot prices will range, so find out about each lot so you can choose the one that's right for your budget. If it isn't included, you'll need to add that expense to the overall cost of your home. ⁠
Does the home come with a warranty? What all is covered and how long does it last?
A reputable builder should stand behind their work and cover your home for at least the first few years.⁠ When shopping builders, keep this in mind! ⁠
How long will construction take?⁠
While there are no guarantees, and the process is prone to delays, you should be able to get a general timeline from your home builder!
What comes standard? What is an upgrade?
This is where I see most buyers get into trouble. What they assume is standard, isn't. Ask what finishes and appliances are included in the home's base price and TAKE DETAILED NOTES. If possible, tour the model home and have the sales rep point out standard vs. upgraded finishes.⁠
Is landscaping included?
Some builders include landscaping, while others leave the yard totally up to you. Considering it can cost anywhere from $3,000 to $15,000 for "from scratch" landscaping, you will definitely want to leave a little space in your budget.⁠
---
When buying new construction, it's always a good idea to have a realtor on your team asking any questions you may overlook. Having us on your side will guarantee you are informed and educated throughout the entire process. Our number one goal is ensuring we help you to make smart financial decisions. Reach out to our team if you have been interested in new construction and we can set you up with local home builders we love!