SOLD in Burleson, TX
Posted by Cassie Spears on Friday, October 15, 2021 at 2:00 PM
By Cassie Spears / October 15, 2021
Comment
SOLD in Burleson, Texas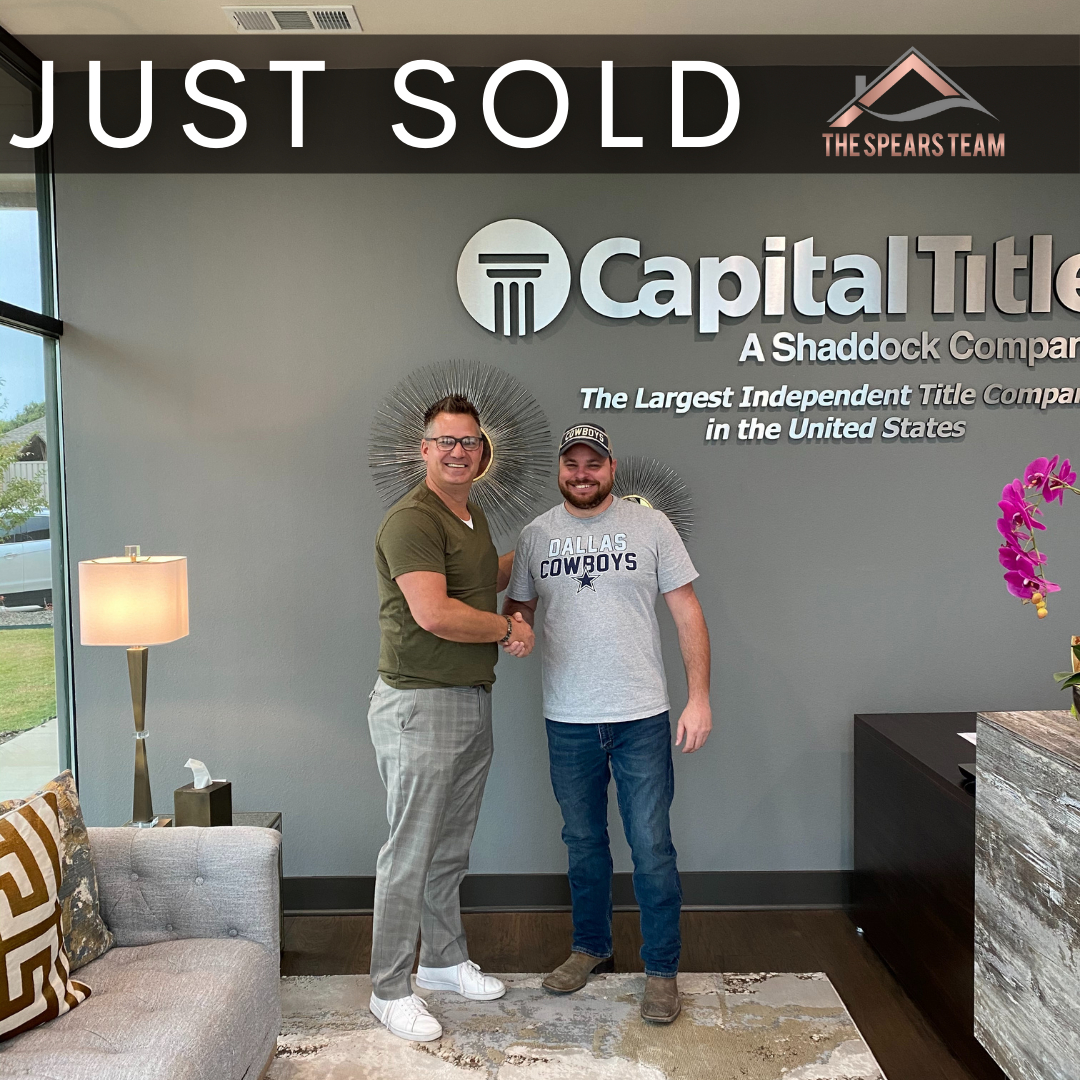 Recently, we had the pleasure of working with our past client to sell the home that he bought from us 2 years ago! Mitch started off renting a home from our property management company and when he was ready to take his leap into homeownership, we got right to it and found him and his family the home that fit their needs perfectly.
Fast forward to 2 years later, and here mitch is at the closing on the sale of the home he bought with our team by his side! It was such a privilege to guide him in the right direction when being a first-time homebuyer, and now a first tie home seller.
Our team works diligently to provide our clients with the most precise and exceptional services whether it be buying, selling, or both! We pride ourselves in the fact that we have a large group of supportive previous and current clients that put so much of their trust in our team that they decide to return to us whenever they're ready for their next real estate endeavor(s). Our number one goal is to provide everyone with a seamless and stress-free real estate transaction and when our past clients become returning clients, it's just the reassurance we need to let us know that our hard work is noticed and leaves a lasting impression.
We typically do not ask our clients for pictures at closing out of respect for their privacy, but when we have grown long-lasting relationships with them, it makes all the difference!