Spears Team | 2021 Christmas Ball
Posted by Taylor Cole on Tuesday, December 7, 2021 at 11:30 AM
By Taylor Cole / December 7, 2021
Comment
Christmas Ball 2021 at Belle Manor Burleson, TX
This past weekend, our team had the privilege to attend the annual Christmas Ball hosted by Service First Mortgage at Burleson's Belle Manor Event Venue! Service First has hosted this event for five years now, and this event is to help raise and provide donations for the Toys For Tots Foundation.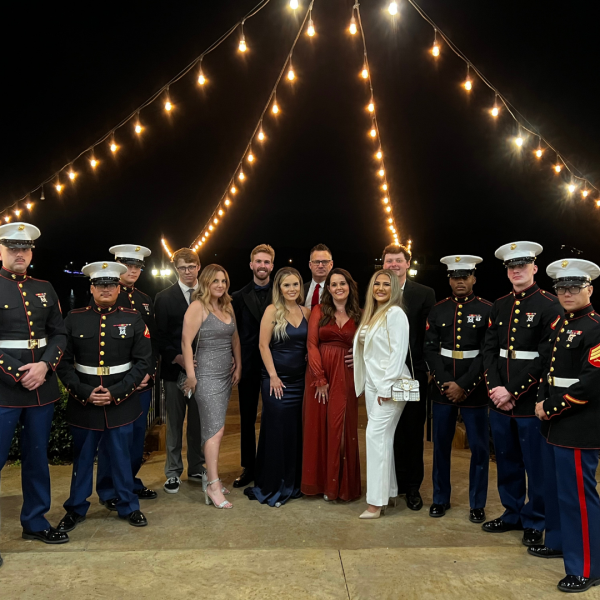 This year our team sponsored the event and held a donation event of our own in November where we worked alongside Service First at Burleson's Oscars Bar & Grill to raise donations. At our Christmas Ball, our U.S. Marines were also in attendance and were collecting more donations for Toys For Tots where a total of 52 donation boxes were filled to their brims with toys!
Toys For Tots will distribute these gifts to families who cannot afford the expense of Christmas gifts and will help bring some smiles to the faces of young children whose hearts are so warmed by Christmas cheer and the excitement that waking up on Christmas morning brings when walking into a living area filled with gifts to tear open.
It was so much fun to celebrate at such an amazing event with our whole team and our team members plus one's! We love this time of year so much and are so grateful to be a part of such a giving community.