SURVIVAL GUIDE - Hosting Family During The Holidays
Posted by Hannah Morgan on Wednesday, December 21, 2022 at 2:34:42 PM
By Hannah Morgan / December 21, 2022
Comment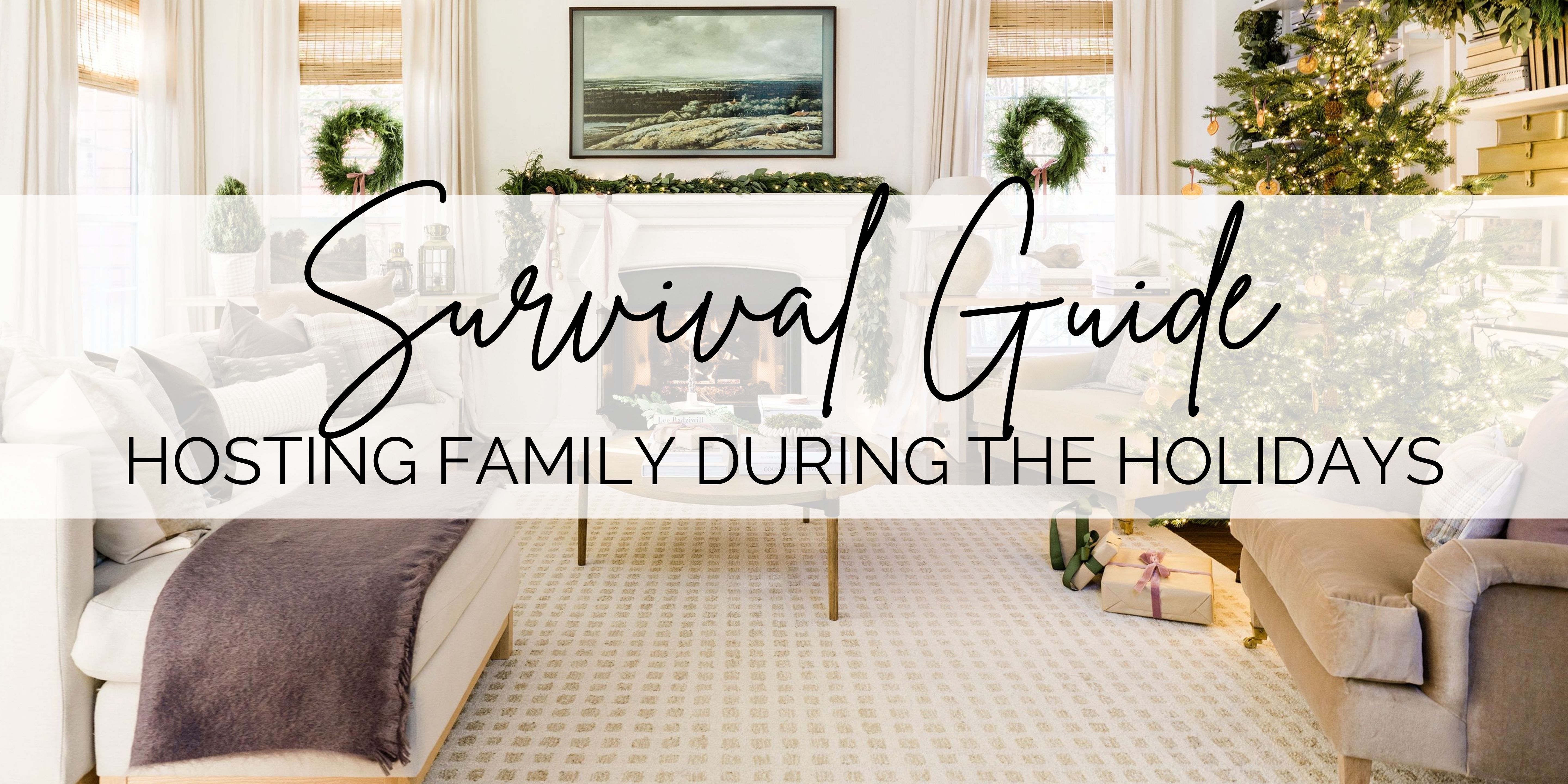 With the holidays just around the corner, you've got a lot on your mind. Don't we all?
Hosting the in-laws, kids, cousins, distant relatives, making sure your home survives the madness...
Whether your plans are crazy or cozy, you CAN thrive this holiday season when hosting family and guests. Here are six tips to help you survive:
Declutter and donate to make space for guests and the coming onslaught of gifts. Trust me, doing this before Christmas instead of after will save you LOADS of time!
Keep tried-and-true appetizer ingredients (and bottles of wine) on hand. This will be perfect for last-minute gifts or impromptu gatherings. You never know what might come up during the holiday season!
Stock up on towels and toilet paper, especially here in Texas where if we get one day of freezing weather people think we are experiencing snowmaggedon! This should be a no-brainer.
Splurge on fancy disposable plates, cups, and silverware. This might even save you some money on your water bill!
Wash or replace guest room linens, pick up extra toiletries, and swap old pillows for new, so you'll feel confident your guests are nestled and all snug in their beds.
Lastly, take care of yourself! Gift yourself a quiet walk or hit up your favorite coffee shop solo when you need a break and some fresh air. We know how stressful the holiday season can get, so make sure you are taking time for yourself!