The Spears Team Welcomes a New Team Member
Posted by Cassie Spears on Friday, October 13, 2023 at 1:20:55 PM
By Cassie Spears / October 13, 2023
Comment
The Spears Team Welcomes a New Team Member!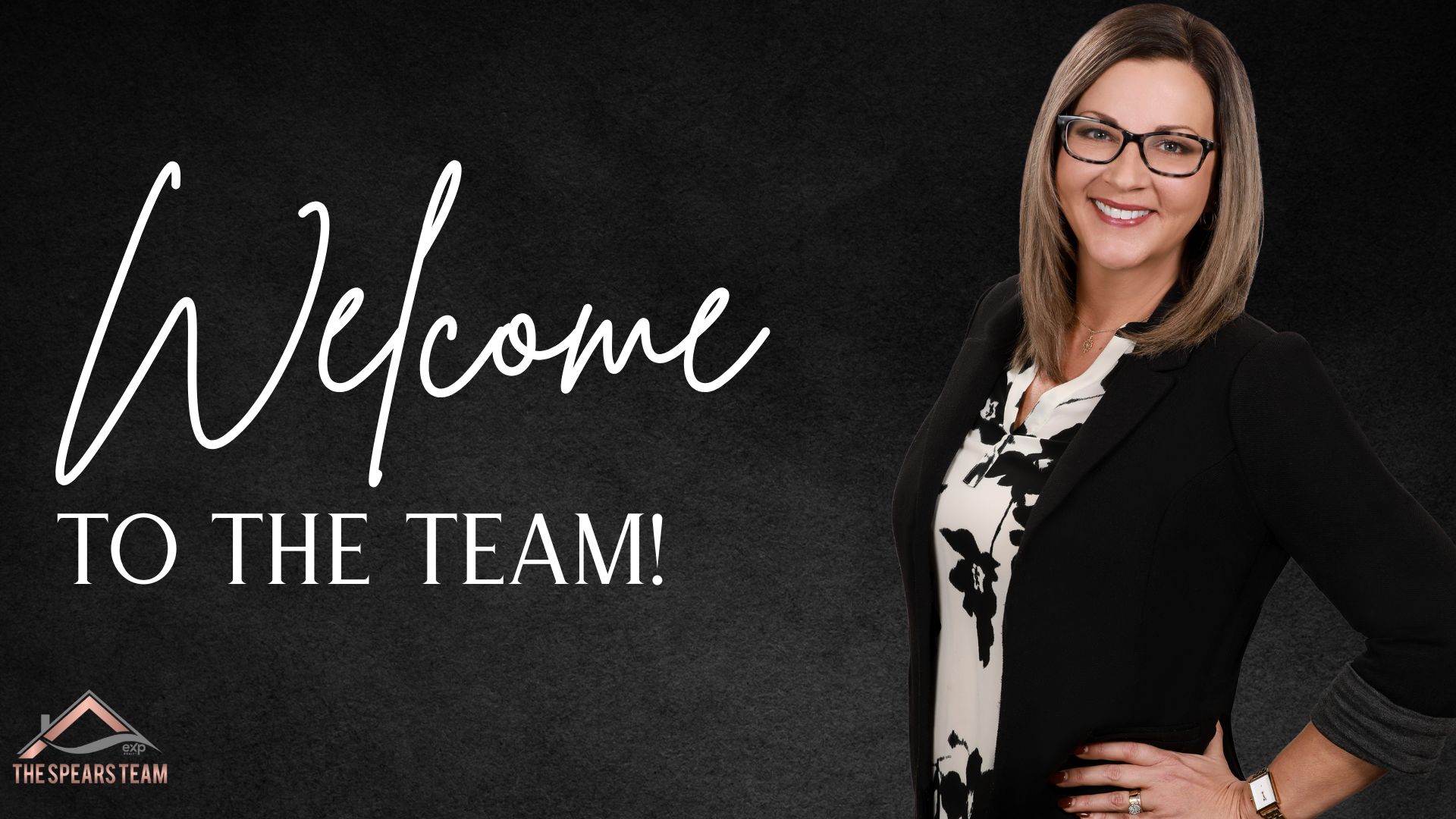 We are thrilled to introduce you to 𝓜𝓪𝓷𝓭𝔂, the newest member of our team! 🥰⁠
Mandy has a 𝕘𝕣𝕖𝕒𝕥 𝕒𝕞𝕠𝕦𝕟𝕥 𝕠𝕗 𝕖𝕩𝕡𝕖𝕣𝕚𝕖𝕟𝕔𝕖 in the title business and has worked with many clients in the past. If you've worked with our team before, you may already recognize and know her, as she has successfully guided many of our clients through the closing process. ⁠ Mandy and Cassie have known each other for 𝐨𝐯𝐞𝐫 𝟏𝟕 𝐲𝐞𝐚𝐫𝐬, both in the business world and as great friends. 👯Cassie has actually been trying to get Mandy to join the real estate world for the past three years, and we are thrilled that she has 𝘧𝘪𝘯𝘢𝘭𝘭𝘺 made the decision to join us.😎
⁠ ⁠ Mandy's 𝒆𝒙𝒕𝒆𝒏𝒔𝒊𝒗𝒆 𝒃𝒂𝒄𝒌𝒈𝒓𝒐𝒖𝒏𝒅 in the title business is an asset to our team. She has been in the industry for many years, and her knowledge and experience will be 𝐢𝐧𝐜𝐫𝐞𝐝𝐢𝐛𝐥𝐲 𝐯𝐚𝐥𝐮𝐚𝐛𝐥𝐞 to us and our clients. 🙌 It's important for our team to stay on top of tasks, deadlines, and projects, and Mandy's attention to detail will help us ensure that we do.💯 Her expertise in the title business will also come in handy when it comes to reviewing loan documents and title requirements.
We know that with Mandy on board, our team will 𝒄𝒐𝒏𝒕𝒊𝒏𝒖𝒆 𝒕𝒐 𝒆𝒙𝒄𝒆𝒆𝒅 𝒐𝒖𝒓 𝒄𝒍𝒊𝒆𝒏𝒕𝒔' 𝒆𝒙𝒑𝒆𝒄𝒕𝒂𝒕𝒊𝒐𝒏𝒔.🤓⁠ ⁠ Mandy will be wearing 𝘮𝘶𝘭𝘵𝘪𝘱𝘭𝘦 𝘩𝘢𝘵𝘴 on our team, but we know she is more than capable of excelling within her roles.💪 She will be working closely with our other team members to ensure that our clients have a 𝐬𝐦𝐨𝐨𝐭𝐡 𝐚𝐧𝐝 𝐬𝐭𝐫𝐞𝐬𝐬-𝐟𝐫𝐞𝐞 𝐞𝐱𝐩𝐞𝐫𝐢𝐞𝐧𝐜𝐞 when it comes to their real estate transactions. Her dedication to her work and her passion for helping people make her an excellent fit for our team.🫶⁠
⁠ With her on board, we are confident that we will continue to provide exceptional service to our clients and continue to grow our business as she will also be completing real estate school in just a couple of short months in December! 🤩⁠ ⁠
So, please join us in welcoming Mandy to our team!🥳