Top 8 Tips for After You Move In
Posted by Hannah Morgan on Monday, December 19, 2022 at 11:14:10 AM
By Hannah Morgan / December 19, 2022
Comment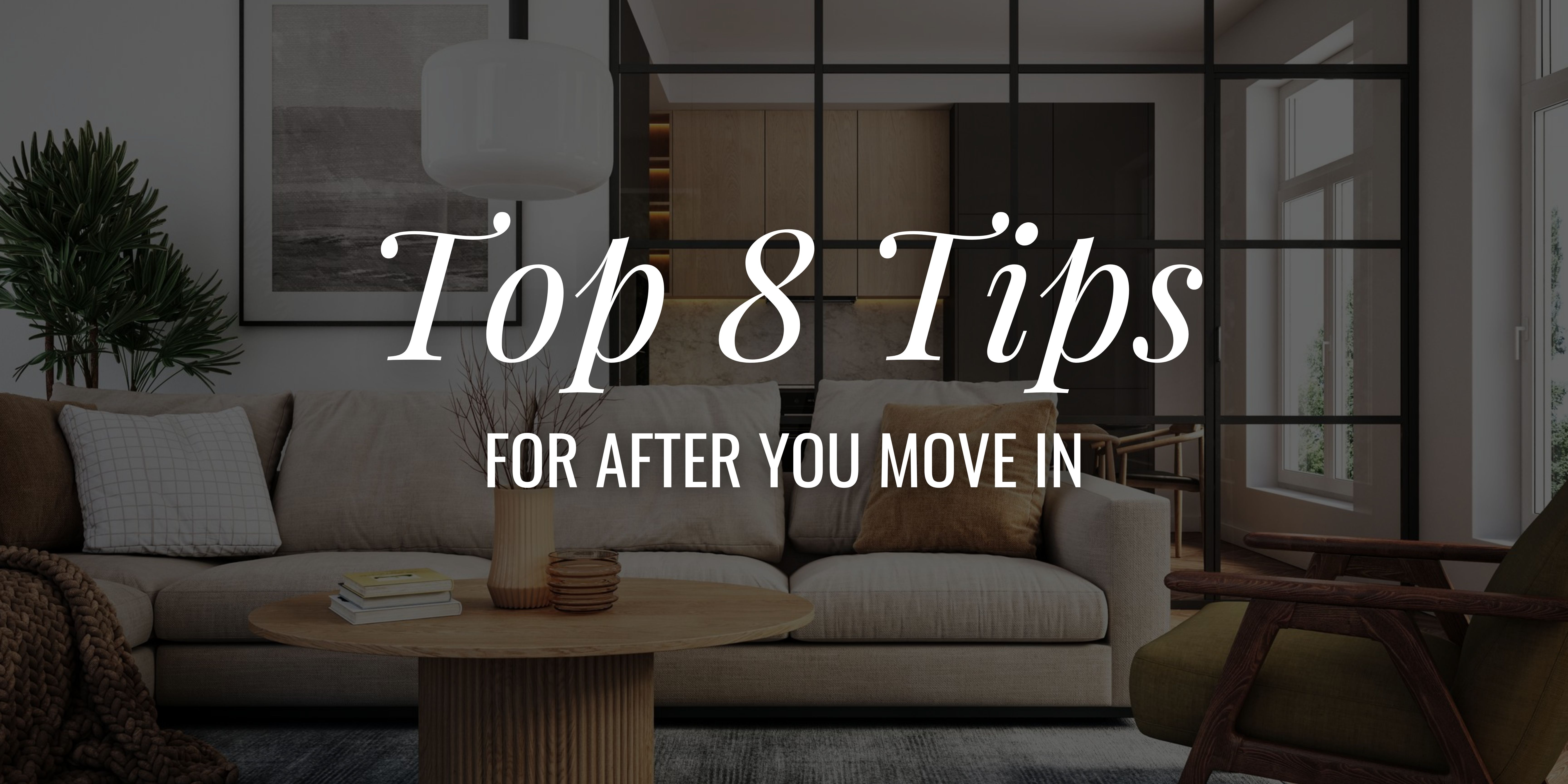 Seems like ages ago that you made that very first call to your agent. It's been a whirlwind, but now, you're in! So what now?
If you are having that overwhelming feeling it is completely normal. That's why we are here to give you some pointers & keep you focused and motivated amid the cardboard chaos, here's a checklist for after the big move. Cross these off one by one, and you'll be kicking back in no time!
Call the utility companies to get everything up and running in your name.
Do a slow walkthrough taking notes and photos of any tasks, repairs, or cleaning you need to do.
Keep a running list of items you need from the store.
Change the locks on the exterior doors and reset any remote access codes.
Set up the bedrooms first and unpack the kitchen second. Dinner tonight? Takeout. 100% takeout.
Introduce your four-legged friend to their new world. Walk the boundaries of your property, and be patient with his exploring.
Change your address at the post office and order "I've moved" cards to let your family and friends know your new address.
Meet the neighbors and ask for referrals for any service providers you need. Be sure to ask about social media groups related to the neighborhood if you're into that kind of stuff! The first few days after move-in day are so exciting… and exhausting. But don't worry, it's only temporary!
Lastly, don't forget that YOU GOT THIS!