Tuesdays Tea Pt. II
Posted by Cassie Spears on Tuesday, September 7, 2021 at 12:00 PM
By Cassie Spears / September 7, 2021
Comment
Tuesday's Tea with Cassie Spears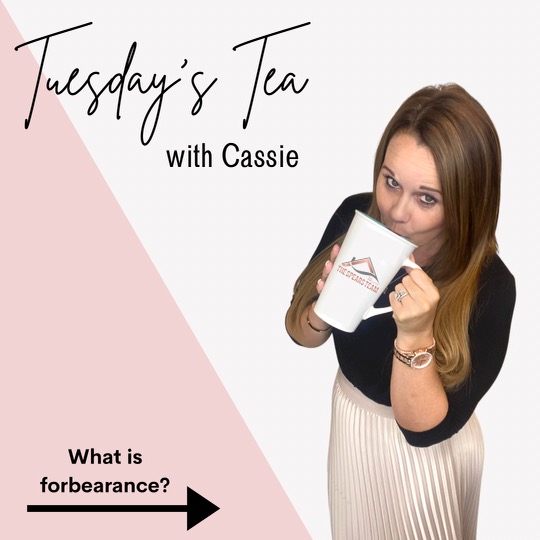 Welcome back to Tuesday's Tea, hosted by Cassie Spears!
This week we will be covering the topic of forbearance. If you've asked any of these questions:
What is forbearance?
How do you get in or out of one?
Can you sell your home while your loan is in forbearance?
What happens to your credit during forbearance?
And still are unsure of some of the answers, let's put a stop to the curiosity and break this topic down together!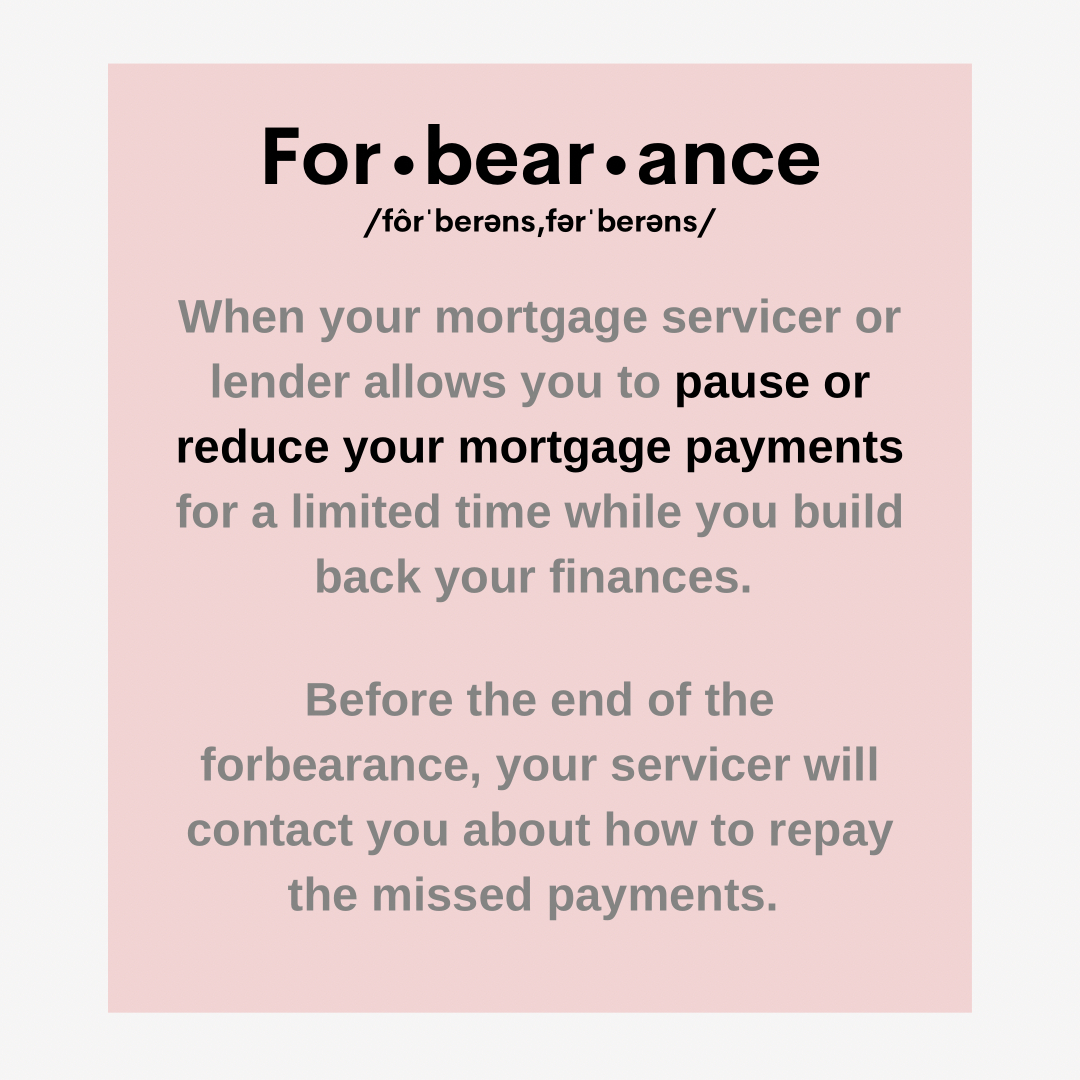 FORBEARANCE
is the action of refraining from exercising a legal right, especially enforcing the payment of a debt. In other words, you are essentially "pausing" your legally obligation to make payments on a loan you have received.
Forbearance is not uncommon, in fact, according to the Morgage Brokers Association(MBA), as of April 25, 2021, 2.2 million homeowners had entered into a forbearance plan. In May of 2020, more than 4 million U.S. mortgages were in forbearance. With the current crisis today's world is in, this number is completely understandable and a lot less dramatic than it may seem.
How Do You Get In or Out of Forbearance?

To get into a forbearance plan, you will speak with your mortgage servicer. This will be the company or your lender and they will be the resource that advises you on the best forbearance plan for you to enter. Your mortgage servicer will either allow you to make reduced payments or to completely pause your mortgage payments for a specific period of time. Forbearance does not erase what you owe and you will have to repay any reduced or deferred payment amounts in the future. So, if you're able to make your mortgage payments, I encourage you to keep paying them if at all possible. That amount of money adds up no matter how long you put yourself into a forbearance plan!
Can You Sell Your Home While in Forbearance?
You can sell your home during forbearance. However, you will need a payoff approval from your mortgage servicer/lender prior to listing your home for sale. Just keep in mind that anything that is owed from your forbearance period is added to the total of your payoff amount, including any unpaid interest and fees.
Does Forbearance Impact Your Credit?
Loan forbearance should not have any impact on your credit. Your lender may report your forbearance, but as long as you have fulfilled the obligations of the agreement, no missed payments will be recorded against you and your credit score will be unaffected by your choice to participate in a forbearance plan.
Thanks for tuning into this week's Tuesday's Tea! As always, leave comments on this blog if you still have questions or would like to go over this topic with us in person!
See you guys next Tuesday!