First-Time Home Buyers
If you are a first-time homebuyer, use the guide below for helpful hints and tips and learn how to avoid common mistakes when buying your first home in Johnson or Tarrant County, TX.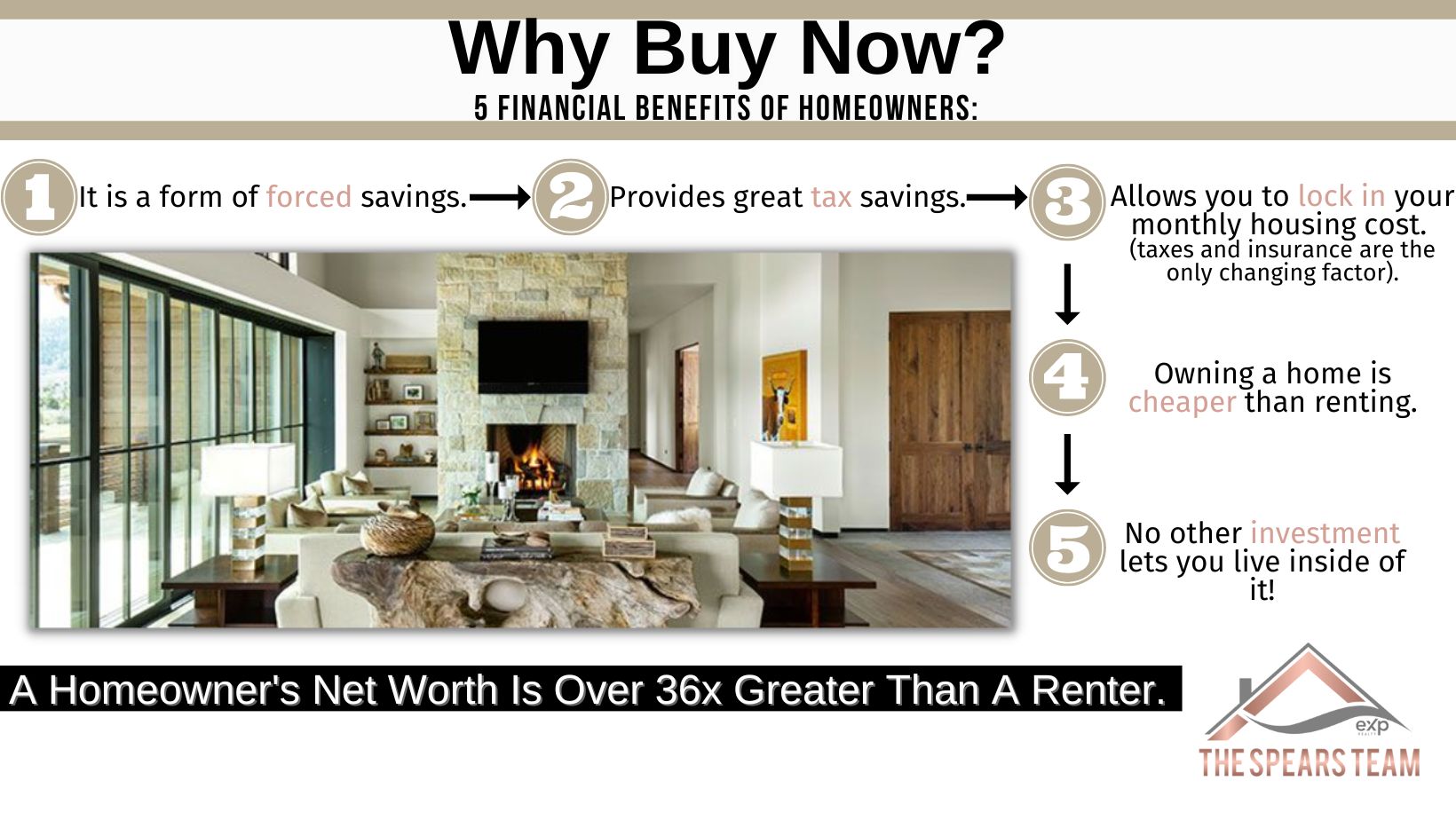 Pre-Qualification: Meet with a mortgage broker to find out how much you can afford to pay for a home.
Pre-Approval: While knowing how much you can afford is the first step, sellers will be much more receptive to potential buyers who have been pre-approved. You'll also avoid being disappointed when going after homes that are out of your price range. With Pre-Approval, the buyer actually applies for a mortgage and receives a commitment in writing from a lender. This way, assuming the home you're interested in is at or under the amount you are pre-qualified for, the seller knows immediately that you are a serious buyer for that property. Costs for pre-approval are generally nominal and lenders will usually permit you to pay them when you close your loan.
List of Needs & Wants: Make 2 lists. The first should include items you must have (i.e., the number of bedrooms you need for the size of your family, a one-story house if accessibility is a factor, etc.). The second list is your wishes - things you would like to have (pool, den, etc.) but that are not absolutely necessary. Realistically, you probably will not get everything on your wish list, but it will keep you on track for what you are looking for.
Representation by a Professional: Consider hiring a real estate agent, one who works/with you, the buyer; not the seller.
Focus & Organization: In a convenient location, keep handy the items that will assist you in maximizing your home search efforts. Such items may include:
A list of your desired area(s) in which you envision yourself living.
A file of the properties that your agent has shown to you.
Notebook and pen for taking notes during your search.
Your cellphone or camera to snap pictures of homes you have toured to help you remember your favorite homes and their features.
Visualize the house empty & with your decor: Are the rooms laid out to fit your needs? Is there enough light and space?
Be Objective: Instead of thinking with your heart when you find a home, think with your head. There are many houses on the market, so don't make a hurried decision that you may regret later.
Be Thorough: A few extra dollars well spent now may save you big expenses in the long run. Don't forget such essentials as:
Include inspection & mortgage contingencies in your written offer.
Have the property inspected by a professional inspector.
Schedule a second walk-through for no later than 24 hours of closing.
Check to see that no changes have been made that were not agreed on (i.e., light fixtures, furniture, appliances, curtain rods/curtains, or furniture that was negotiated into your purchase).
---
All the above may seem rather overwhelming...
That is why having a professional represent you and keep track of all the details for you is highly recommended. Please contact us directly to discuss any of these matters in further detail.
Home Buyer Testimonials
Cassie Spears and her team are nothing but the best when it comes to selling and buying a home! She has always been patient, responsive and honestly made the process of buying and selling as seamless as possible. We will never use or recommend anyone but the Spears team. Cassie truly cares about her clients! She even does fun- family friendly care packages, fun giveaways and posts great information about local businesses on her Facebook page!
Taylor Norrell
Cassie is the best. Very professional and very informative. I was able to get exactly what I wanted and more! I have my forever realtor and would never use anyone else!
Mitch Harmon
Cassie and her team helped my family and I find a home perfect for us as we grow into a bigger family. She made our checklist of things we wanted in our first home a priority, and she more than exceeded our expectations! If it wasn't for her great google, Zillow, and Facebook reviews I would've never found a realtor in Burleson TX as exceptional as Cassie! Being a first time buyer I really researched my options on choosing an agent and I definitely recommend the Cassie Spears team to literally everyone! I look forward to working with this team in the future when it's time to sell and buy our next/forever home for our family.
Valarie Cole
Cassie and her team helped me find a perfect home for my family even in this challenging sellers market. With very limited inventory, she and her team made sure I found exactly what I was looking for while negotiating on my behalf to ensure I beat out the multiple offers on the house I wanted. I highly recommend her team of highly skilled professionals. Thank you so much Cassie Spears Team!
Mason H
Selling your house, searching for and buying a new house and the timing of it all can be a daunting task. Cassie did a ton of work behind the scenes and made it a very smooth transition. I don't look forward to moving again. But when I do, I will definitely have The Cassie Spears Team help me again!
DRT NockOut
Cassie has been amazing from the jump! She made finding a home easy and personable. My experience with her to date has been nothing but exemplary and completely professional. If you aren't on the Cassie train already, you're on the wrong "tracks"!
Trenton Eberhart
Cassie is the best! She is patient and knowledgeable and encouraging and resourceful and confident and supportive and just all the adjectives you'd want describing the person helping you with such a huge purchase and commitment. Her positive energy and honest truths made my first time buying a home a breeze. 10/10 would recommend!
Ryan
Cassie was instrumental in assisting us in our recent home purchase. It was more than transactional to her, she was truly genuine and caring. The knowledge that she has and is willing to share about real estate is absolutely amazing. She was able to anticipate my questions before I even asked them. I'm so grateful to have her guide us through this process as it's been many years since we purchased a home and things have changed quite a bit. I highly recommend her even if you're in the early stages and need some advice or direction she is there to support every step of the way.
Dana G.
I can't say enough good things about Cassie and her team. As first time home buyers, we were pretty overwhelmed and confused by the process. Cassie simplified it all and explained every aspect every step of the way. It's rare to find a realtor that truly cares about their clients and making sure they are set up for success in the home they choose. Cassie did just that. She was punctual, responsive and so friendly! When our closing was taking longer then expected she was on the phone every day pushing and making sure we closed on time. Cassie is also the queen of negotiating and we got everything we asked for and MORE in our new home. We couldn't be happier or more confident in our choice. As she says, we ended up in the home we were meant to be in. When you choose the Cassie Spears Team, you are more than just a client, you become a member of their family. This was obvious to us when Cassie offered to bring us firewood during the snowstorm and we were without power for 24 hours. Tim dropped everything and brought us enough to get us through the freezing night. I highly recommend The Cassie Spears Team. You won't find someone with more experience, knowledge, drive, and compassion!
Emma Epps
I've personally used Cassie Spears as my real estate agent to sell 2 houses, as well as to buy 3 houses. She is the VERY BEST at what she does! Always professional, always listens, always patient (the list could go on and on). I know there are a lot of options to choose from in the area, but in my opinion, Cassie is the best/only choice!
Jeff Turner
Cassie is top-notch, professional, friendly and just overall easy-going and comfortable to be around. She helped my wife and I find the perfect house and was very patient with us (we looked at a LOT of houses)... I've called on Cassie several times over the years and that ain't changing anytime soon. She rocks. Call her.
Tommy Owen
Cassie Spears is extremely professional and experienced. She found us the perfect home in the perfect location and then helped us get our offer accepted over the competing offers.
Brooke Owen
Cassie was everything I was looking for in a realtor when buying my first house. She made the process seem much less intimidating and confusing. Not only was she extremely professional and good at her job, but she went above and beyond in making my fiance and I feel special. I decided I wanted to surprise my fiance by putting an offer on her dream house without her knowing. Cassie jumped in and helped me pull off the surprise perfectly! I couldn't have asked for a better home buying experience. I can't recommend her enough. Thank you for everything Cassie Spears Team!
Cody Mutina
Cassie and her team were absolutely phenomenal during my house hunting venture. Not only were they great property managers, but went above and beyond during this crazy housing market! Cassie got me into the right home with her knowledge of the market. Whether you're renting or buying with her, you won't go wrong! She takes pride in getting a positive experience for her clients. Y'all rock!
Paul Grimes