Investors with Spears Team Property Management
As an investor, if you have hired our team to take on management responsibilities of your investment property(ies), you have the convenience of keeping track of each detail within each property of yours that we manage through our online investor portal.
Using an online portal has never been more seamless and transparent. Simply log in from any device to view income and expense reports, repair requests, inspections, and performances; along with up-to-date information regarding each active and previous lease within each property you own.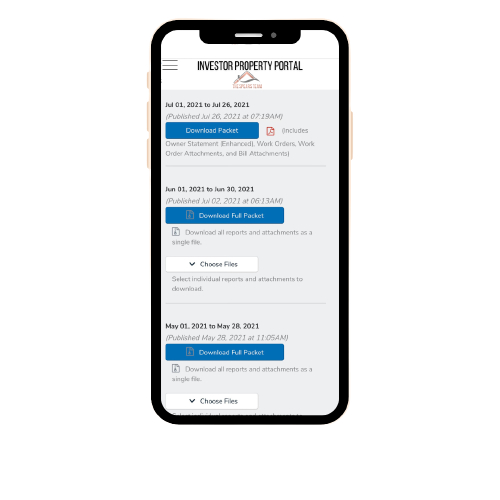 You can also use your online portal to make owner contribution(s) if necessary. Please refer to Page 5 Paragraph 6, Reserves of your executed property management agreement. If an owner contribution is necessary, you will receive a notification from our team. Using your online portal is a very convenient way to ensure your reserve funds never go below the $300 minimum threshold. Click here to view more information about owner contributions, how to make these online, and the forms of payments that are accepted.
If you are a current investor with us, you can simply click here to log into your portal to access all of these convenient features from anywhere, anytime. As an investor, you are able to download the free Appfolio app to any Apple or Android device to have this feature even more conveniently accessible to you when you're on the go.
---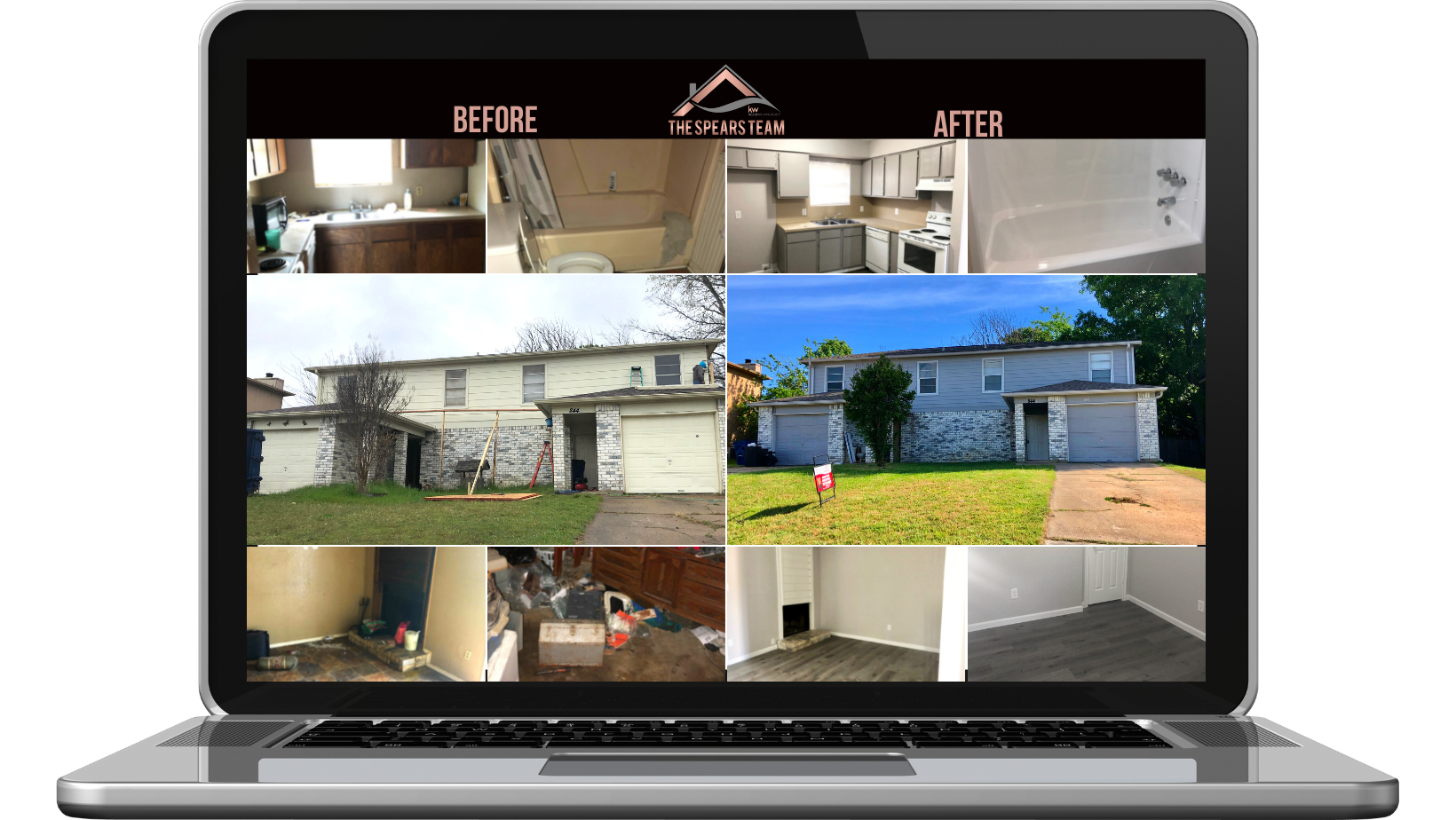 At Spears Team Property Management, we're dedicated to simplifying real estate investing, making it stress-free, effortless, and even enjoyable. Our goal is to take the burden off your shoulders, so you can reap the maximum benefits of being a landlord. We've partnered with local contractors who offer exceptional services at unbeatable prices, and we've been working with them for over 20 years, building a solid foundation of trust, attention to detail, and open communication.
If you're interested in learning more about our property management services, simply fill out the short form below and one of our dedicated team members will get in touch to discuss the details with you.
I have been using this establishment for well over 10 years and the service has been nothing but amazing. They are always professional and caring of the needs of their clients. I am a very satisfied customer.
Denise Jones
Cassie was my agent when I bought my rental house in 2017. She has been my property manager since that time. Cassie is professional and quick to respond to any questions or concerns. She knows the area and has made sure my rental house is occupied since I purchased it. I can't say enough good things about Cassie and her services. I highly recommend her!
Sandy Gravenor
Cassie promptly responds to any questions or issues with our rental property. If you are looking for a realtor or property manager, look no further. Cassie and her team are the best in the business.
Mary Levi
Cassie and her team have been managing my rent houses for several years. She has always been very professional and helpful and her team gets any job done in a quick and efficient manner. I highly recommend!
Marjorie Riding
Cassie Spears Team does an amazing job advertising and finding a tenant for our property! I look forward to continuing to work with them!! Check them out! They won't disappoint!!! Thanks, Cassie Spears Team!!!
Sophia Packer
Cassie and her team are great! I've worked with her since 1997. Cassie has managed my property in Burleson, TX. She has been very prompt in getting back to me through phone or e-mail. She communicates well on the repairs that need to be done and gets everything fixed very promptly. She and her office are highly professional, which is quite refreshing!
Shelly Cloughley
Cassie Spears and her team are exceptionally professional, friendly, and quick to respond. I highly recommend. We love the Spears Team!!
Greg Beard
Cassie Spears was my property manager for 2 of my rental houses for years. She was always very professional, responsive and well informed. It has been a great pleasure dealing with her. Thank you.
Bud Martin
Cassie Spears Team is always responsive to our reports or concerns in regards to anything property-related. We've heard horror stories from other folks who rent, but we have always been able to access them and they have always been appropriately responsive!
Jimmy Gibson
Cassie and her team go above and beyond for their clients! We are so thankful for her and we know who to turn to when we're ready to sell or buy again.
Bonnie Mays
Cassie Spears Team is always quick with my work orders and responding to my work orders and questions that I have. I've been in my rental for almost seven years and hate the thought of even changing property managers. Thank you for all you do for me!
Linda Gonzalez
Cassie has been awesome in every way. She is professional and knowledgeable when it comes to managing a property or finding new tenants. Just step back and know that Cassie and her team will take excellent care of your property. We couldn't be happier with the services we have received!
Phoebe Westman
The Spears Property team have helped me sleep a little easier at night taking care of my rental for over a year now. They were able to get my house ready for the market, write the lease agreement, and effectively communicate anything necessary between myself and the tenant for the months that have followed. I don't know how they do it, but I'm pretty sure the tenant is just as pleased with Spears team as I am. Everything is done fairly and their prices for the amount of work they do is fantastic. I am a customer for life!
Tommy Olguin
Cassie found renters for my property in Arlington in 3 days. They have been leaving there for 2 years and just renewed the contract for their 3rd year. Cassie takes time to select renters to make sure they do not create problems for the owners. I have peace of mind and do not have to worry about the renters. I have not heard from my renters since they started living in my property. Great work! Thanks, team!
Anselma Perez
Cassie and her team were absolutely phenomenal during my house hunting venture. Not only were they great property managers, but went above and beyond during this crazy housing market! Cassie got me into the right home with her knowledge of the market. Whether you're renting or buying with her, you won't go wrong! She takes pride in getting a positive experience for her clients. Y'all rock!
Paul Grimes